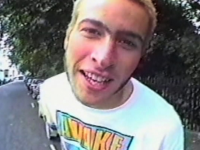 This 20-minute film chronicles the influence that the video part has had on the skateboarding industry through current skater and filmmaker interviews along with footage from the most popular and respected videos of all time, ranging from Stacy Peralta's The Bones Brigade Video Show (1984), to Element's Rise and Shine (2011). "Skate on Film" combines in-depth interviews with industry greats, such as Andrew Reynolds, Matt Hensley, Heath Kirchart and Nyjah Huston, just to name a few.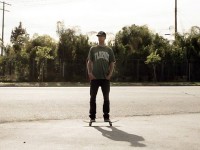 Desillusion magazine and Nixon proudly present their latest video instalment "This is Andrew", a video portrait paying tribute to US street skateboarder Andrew Reynolds. Growing up in a small town in Florida, Andrew started skateboarding at a very young age. Due to his exceptional talent – Reynolds won the first contest he ever entered – he drew the attention of the skate industry and landed on some of the top sponsored teams as a teenager. Following Tony Hawk and others to the Californian epicentre of skateboarding at the age of 18, he met fellow skateboarders like Jim Greco, Ali Boulala and Knox Godoy, later on known as the "Piss Drunx", ruling the streets of LA.
Emerica have released the fifth video in their Stay Gold B-Side series, which offers us a behind-the-scenes look at the filming of each team member's part, pretty much trick for trick. Andrew Reynolds is up this time, with his video ending part.
Stay Gold was released September 2010 and is the newest video instalment from clothing and footwear brand Emerica.