Zothecula writes with an excerpt from an article in Gizmag: "The FRAC Centre in Orléans, France will for the first time host an exhibition to be built entirely by flying robots. Titled 'Flight Assembled Architecture,' the six meter-high tower will be made up of 1,500 prefabricated polystyrene foam modules. The installation involves a fleet of quadrocopters that are programmed to interact, lift, transport and assemble the final tower, all the time receiving commands wirelessly from a local control room."
Read more of this story at Slashdot.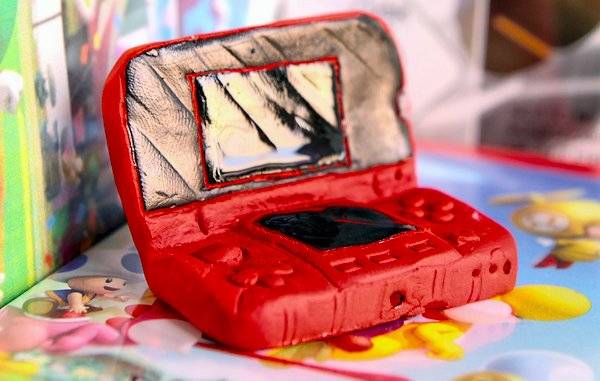 John from the Free Software Foundation sez,
From reading the Nintendo 3DS Terms of Service, one could be forgiven for thinking that Nintendo is exiting the video game console business and entering the brick-making business.
The 3DS Terms are a perfect storm of 1) Updates will happen automatically without your specific permission any time the device connects to wifi 2) The device will constantly try to connect to wifi 3) Updates will specifically disable devices found to have modified software or unauthorized peripherals.
On top of that, Nintendo claims a license to photos and other user-generated material on the devices -- and those things are also automatically uploaded, along with user location data gleaned from wifi network proximity.
DRM prevents users from disabling any of these antifeatures, which is why DefectiveByDesign.org has taken an interest, encouraging people to send cardboard bricks to Nintendo. In the wake of all the Sony PS3 news, is this really the direction Nintendo wants to take things?
It gets better: Nintendo claims a perpetual, worldwide license to the photos and videos you take with your camera!
Nintendo 3DS Targeted in Anti-DRM Campaign
(Thanks, John!)
(Image: Fimo Nintendo 3DS, a Creative Commons Attribution (2.0) image from hansel5569's photostream)