Grizzled job hunting veterans know too well that a sharp résumé and near-flawless interview may still leave you short of your dream job. Competition is fierce and never wanes. Finding new ways to distinguish yourself in today's unforgiving economy is vital to a designer/developer's survival. Happily, web standards whiz and mobile web developer Andrew Hoffman has come up with a dandy differentiator that is just perfect for A List Apart readers. Learn how to author a clean résumé in HTML5/CSS3 that scales well to different viewport sizes, is easy to update and maintain, and will never grow obsolete.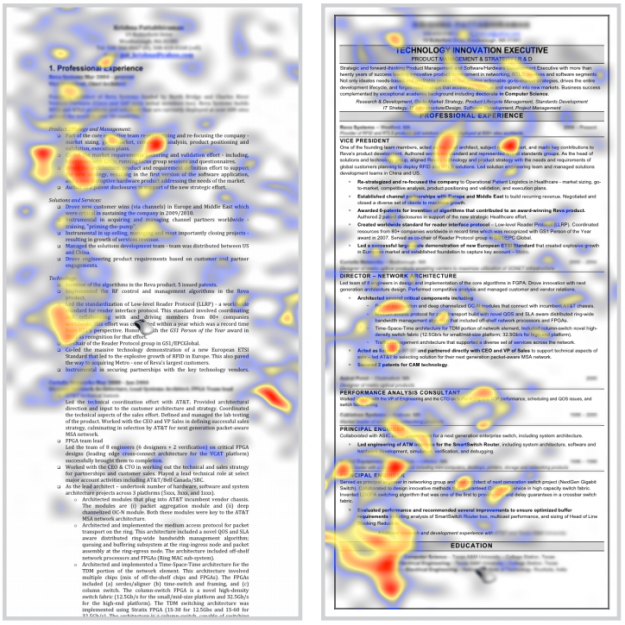 In a study by TheLadders (of n equals 30), recruiters looked at resumes and make some judgments. During evaluations, eye tracking software was employed, and they found that the recruiters spent about six seconds on a resume looking for six main things: name, current company and title, previous company and title, previous position start and end dates, current position start and end dates, and education. After that, it was a crapshoot.
Beyond these six data points, recruiters did little more than scan for keywords to match the open position, which amounted to a very cursory "pattern matching" activity. Because decisions were based mostly on the six pieces of data listed above, an individual resume's detail and explanatory copy became filler and had little to no impact on the initial decision making. In fact, the study's eye tracking technology shows that recruiters spent about 6 seconds on their initial "fit/no fit" decision.
If I ever have to submit a resume, I'm just going to put those six things as bullets and then the rest will all be keywords in small, light print. It'll be like job search SEO.
Update: I've been told that TheLadder's reputation might be less than savory, and a quick search shows some in agreement, so it might be wise to sidestep the service. Instead, go with my awesome six-bullet advice and you're gold.
[via @alexlundry]