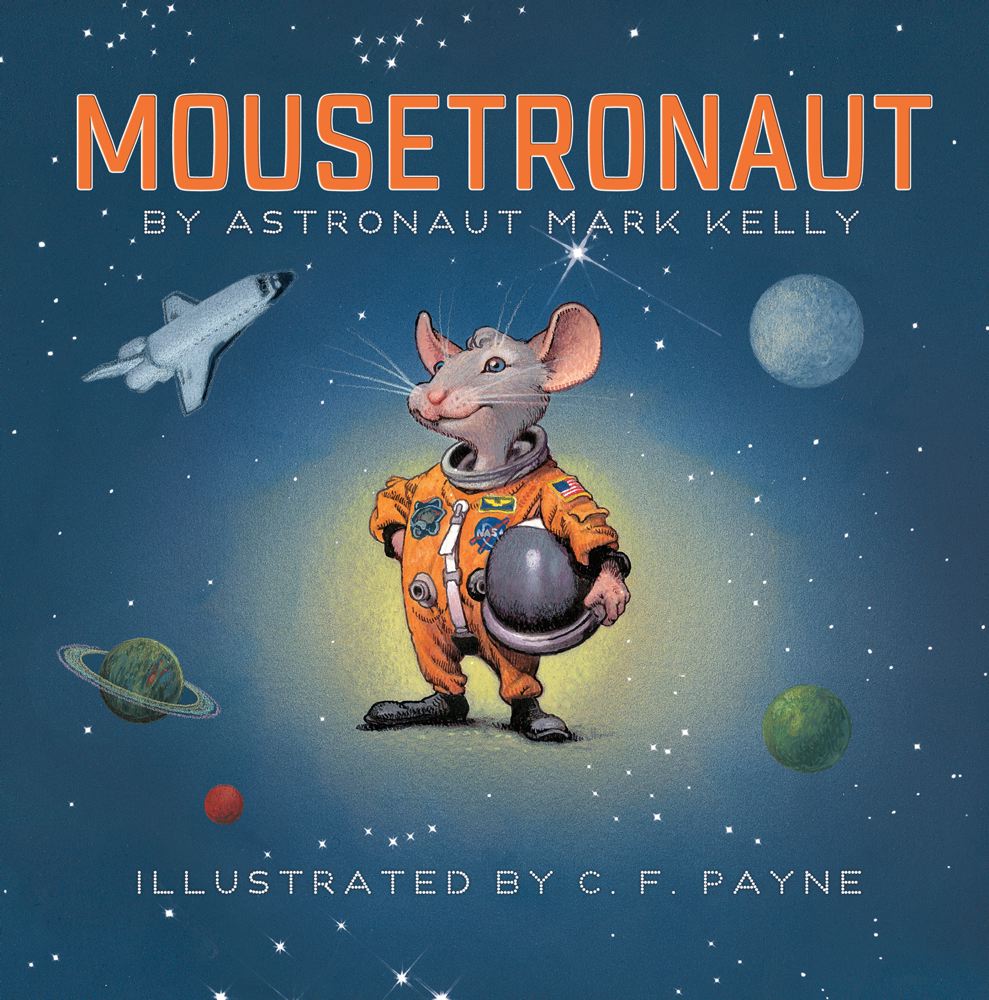 Moustetronaut is a lovely picture book by Mark Kelly, a former Space Shuttle pilot and husband of former Congresswoman Gabrielle Giffords. It tells the story of Meteor, an experimental NASA mouse who saves a shuttle mission by scurrying into a tight control-panel seam and retrieving a critical lost key. The story is very (very) loosely based on a true story -- there was a Meteor, but he never left his cage, but he did indeed display delight and aplomb in a microgravity environment. The whole rescue thing is a fiction, albeit an adorable one.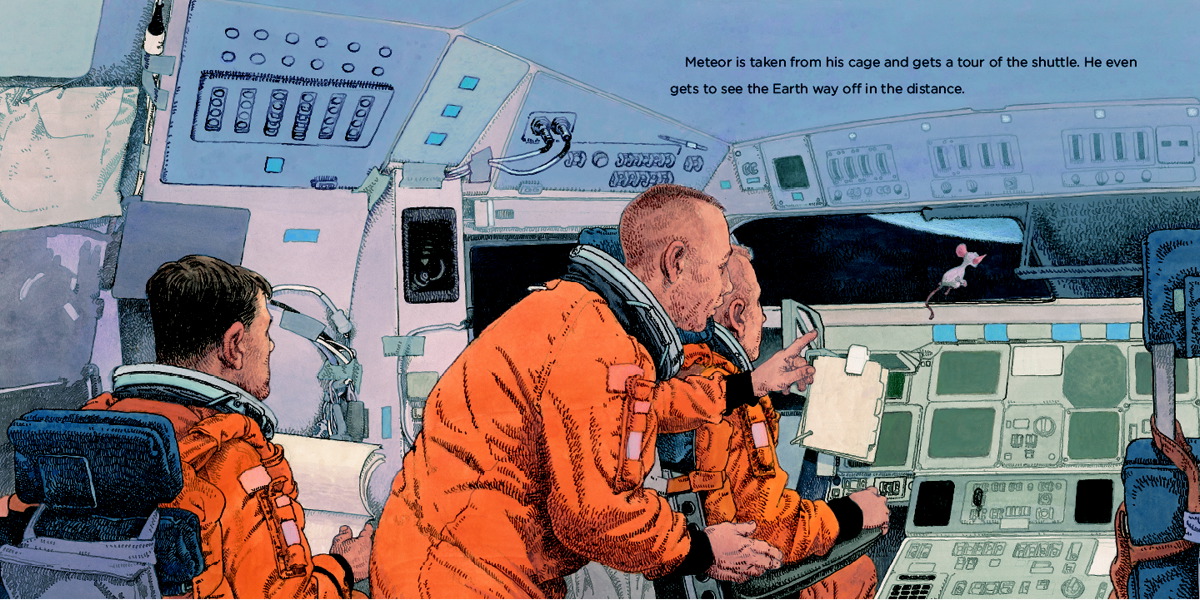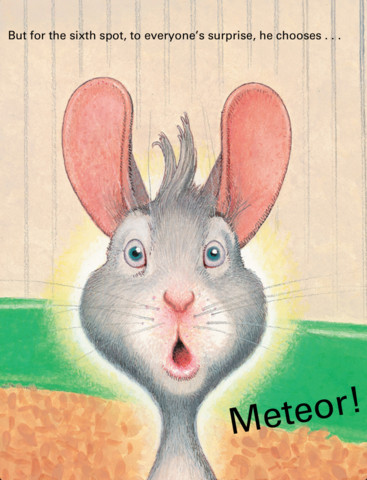 What really makes this book isn't its basis in "truth," but rather the amazing illustrations by CF Payne, who walks a very fine line between cute and grotesque, with just enough realism to capture the excitement of space and just enough caricature to make every spread instantly engaging. There's also a very admirable economy of words in the book itself (which neatly balances a multi-page afterword about the space program, with a good bibliography of kid-appropriate space websites and books for further reading). It's just the right blend of beautifully realized characters -- Meteor is particularly great -- and majestic illustrations of space and space vehicles.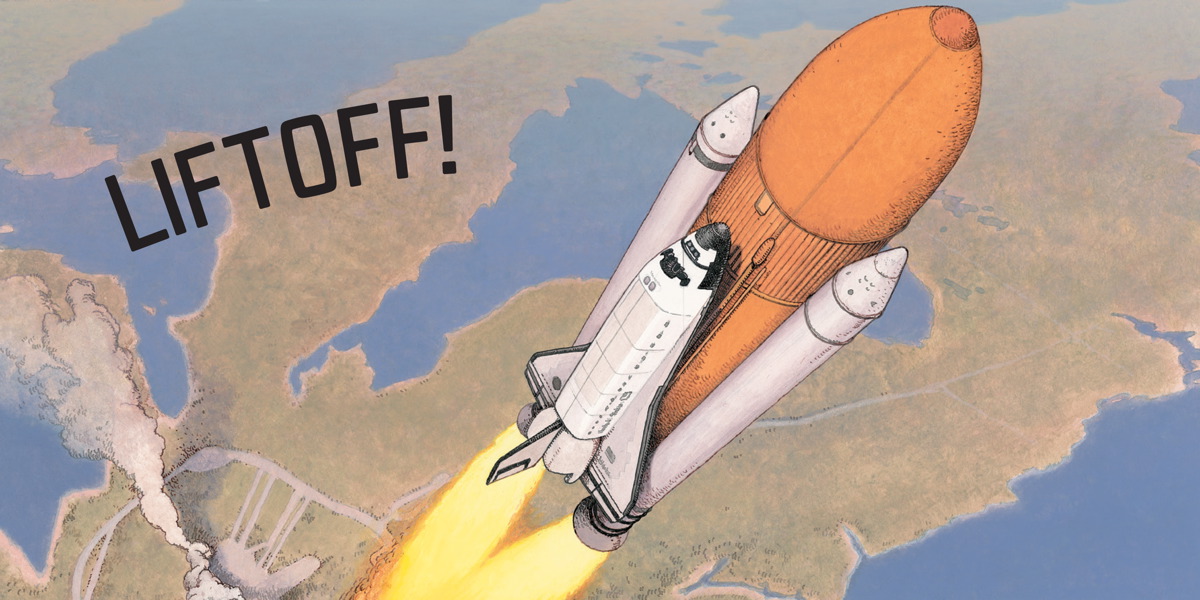 In today's pictures, a wildfire burns in Spain, the Colorado shooting suspect appears in court, Penn State students react to the news of sanctions, and more.
The year 2011 brought us dramatic and unexpected images from some of the world's major news events, including the devastating earthquake and tsunami that hit Japan, the violent end of Libyan leader Muammar Gaddafi's rule and the humiliating tweet that ruined New York Representative Anthony Weiner's career. But beyond the widely seen and iconic images that accompanied the year's biggest events, like the death of Osama bin Laden and the shooting of Arizona Representative Gabrielle Giffords, were unusual, equally astonishing and startling images that rested at the periphery of the news. A cat with two faces, rail tracks buckled by the shifting earth after a quake in New Zealand, the police rescue of a girl held hostage by her father, a suicidal bride and beautiful, abstract images taken from space by an astronaut photographer — these are just a few of the compelling and surprising images to have emerged beyond the main news cycle this year. Here, LightBox looks back at a small selection of the underreported, improbable and astounding images that caught the attention of TIME's photo editors.