While former Senator John Edwards faced trial, photographers faced their own challenges. Barred from the courthouse, they kept vigil outside, waiting for fleeting moments each day. Kim Severson recounts their travails.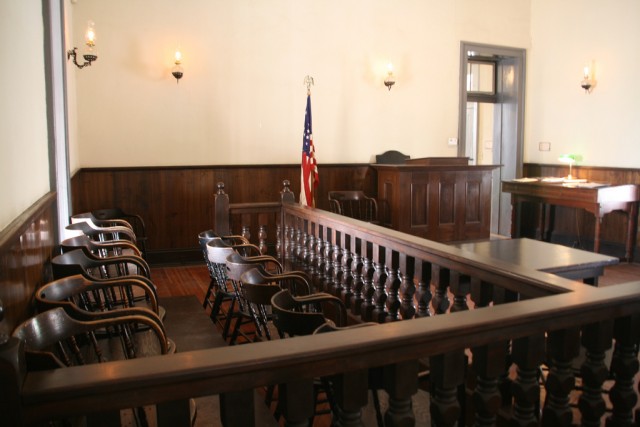 Oracle v. Google
A few minutes after the Oracle v. Google verdict, the ten jurors filed out to the elevator. A group of several reporters, including me, had hunkered down close to the elevators to wait for the jury as they walked out. Several Oracle lawyers stood farther back, also eager to hear from the ten men and women who had dealt their side a major setback.
A court security guard, who had been outside the jury room throughout deliberations, walked the jurors straight to the elevator, saying the jurors didn't want to talk to anyone. That wasn't quite true. The foreman of the jury, Greg Thompson, stopped and answered reporters' questions for about twenty minutes, while Oracle lawyers listened quietly to his answers.
Thompson's brief chat with reporters revealed that the jury had a strong pro-Google bent during both the patent phase, which Google won, and the copyright phase, which ended with a split verdict.