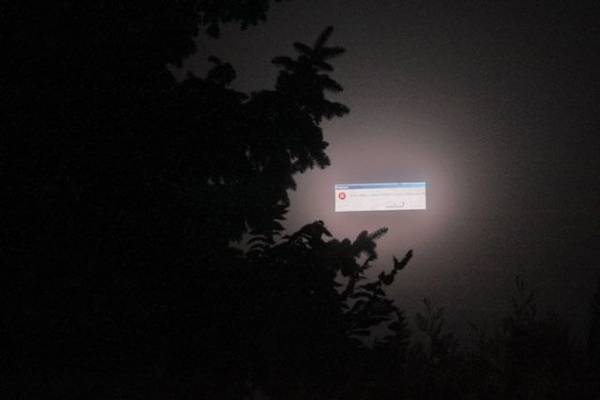 This 2009 image captures the scene on a foggy night in Odessa, Ukraine, when a digital billboard crashed and displayed a floating error warning in the night sky.
Windows Error Box Floating in the Air (5 pics)
(Thanks, Fipi Lele!)
Trailers this week include a reissue of Communist classic Battleship Potemkin, new animation My Dog Tulip, what Jesse Eisenberg did next with Holy Rollers, and a festival favourite from our friends at Soda Pictures - A Screaming Man…
Battleship Potemkin - Released 29th April
Directed by Sergei Eisenstein
My Dog Tulip - Released 6th May
Directed by Paul and Sandra Fierlinger
Holy Rollers - Released 13th May
Directed by Kevin Asch
A Screaming Man - Released 13th May
Directed by Mahamat-Saleh Haroun
Journalist David Gillanders and broadcaster Rasmus Paulsen visited Ukraine in February-March of 2010 to make a photo reportage on Ukrainian children living on the streets. They spent 2 weeks in Odessa in the circle of a small group of abandoned children.