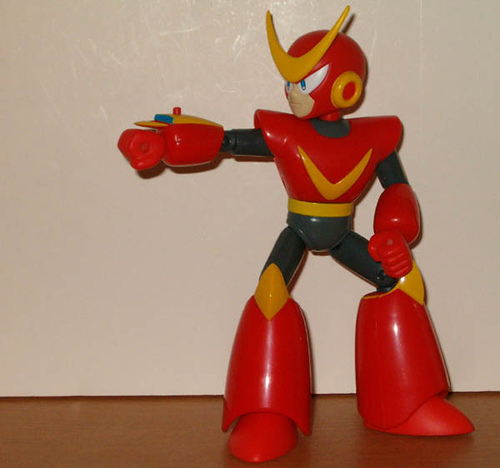 Can Google's QUIC be faster than Mega Man's nemesis, Quick Man?
Google, as is its wont, is always trying to make the World Wide Web go faster. To that end, Google in 2009 unveiled SPDY, a networking protocol that reduces latency and is now being built into HTTP 2.0. SPDY is now supported by Chrome, Firefox, Opera, and the upcoming Internet Explorer 11.
But SPDY isn't enough. Yesterday, Google released a boatload of information about its next protocol, one that could reshape how the Web routes traffic. QUIC—standing for Quick UDP Internet Connections—was created to reduce the number of round trips data makes as it traverses the Internet in order to load stuff into your browser.
Although it is still in its early stages, Google is going to start testing the protocol on a "small percentage" of Chrome users who use the development or canary versions of the browser—the experimental versions that often contain features not stable enough for everyone. QUIC has been built into these test versions of Chrome and into Google's servers. The client and server implementations are open source, just as Chromium is.
Read 11 remaining paragraphs | Comments
MrSeb writes "A team of researchers from MIT, Caltech, Harvard, and other universities in Europe, have devised a way of boosting the performance of wireless networks by up to 10 times — without increasing transmission power, adding more base stations, or using more wireless spectrum. The researchers' creation, coded TCP, is a novel way of transmitting data so that lost packets don't result in higher latency or re-sent data. With coded TCP, blocks of packets are clumped together and then transformed into algebraic equations (PDF) that describe the packets. If part of the message is lost, the receiver can solve the equation to derive the missing data. The process of solving the equations is simple and linear, meaning it doesn't require much processing on behalf of the router/smartphone/laptop. In testing, the coded TCP resulted in some dramatic improvements. MIT found that campus WiFi (2% packet loss) jumped from 1Mbps to 16Mbps. On a fast-moving train (5% packet loss), the connection speed jumped from 0.5Mbps to 13.5Mbps. Moving forward, coded TCP is expected to have huge repercussions on the performance of LTE and WiFi networks — and the technology has already been commercially licensed to several hardware makers."
Read more of this story at Slashdot.