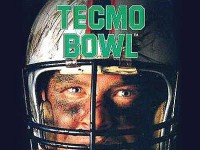 Tecmo Bowl is an arcade game developed and released in 1988. The godfather of football video games, Tecmo once ruled the controllers of sports fans everywhere. The documentary features coverage of an annual Tecmo Bowl tournament in Madison, Wisconsin, along with retired NFL players who played and starred in the game, most notably Christian Okoye.
Pixel Rampage is wrapping up a fundraising campaign for its upcoming Tecmo Bowl-styled social sports sim Gridiron Heroes, which is set to conclude March 8th.
Tecmo's iconic football sims Tecmo Bowl and Super Tecmo Bowl serve as the graphical basis for the game's on-field action, but much of Gridiron Heroes' gameplay hinges on shrewd team management. Players are fully in charge of their own football franchise, and are able to buy and sell players, train new hires, and even manage stadium hot dog prices.
Gameplay is tied to each user's Facebook friends list, and seasons last 28 days. Gridiron Heroes will focus entirely on team simulation at launch, but future updates will introduce live multiplayer and direct player control.
Multiple donation awards are available for the $7,500 project; pledges over $15 receive beta access, while $35 earns the ability to create a player in the game.
The outspoken Dead or Alive developer talks to Gamasutra about trends in the industry, his relationship with publisher THQ, and what he feels that Japanese developers lack as compared to what they need to succeed on a global scale.