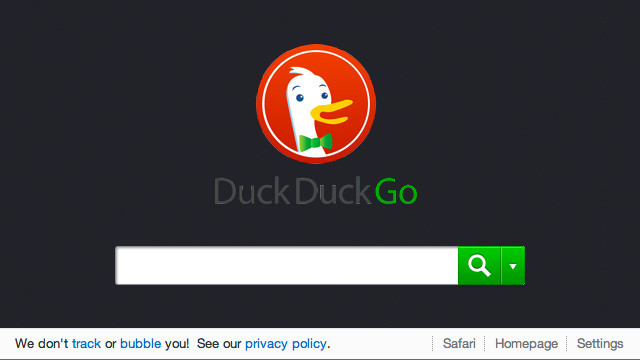 In the United States, two out of every three searches go through Google, which serves up a total of three billion search queries per day. "Googling" has become so ubiquitous that the company has become a verb in English (and in other languages, too).
Given that most of us use Google several times a day and may also use it to send e-mail, to plan our calendar, and to make phone calls, questions commonly arise about how all of that data is used. Google has said that it needs access to such large amounts of data as a way to "make it useful" and to sell personalized ads against it—and to profit substantially in the process.
However, a March 2012 study from the Pew Internet and American Life Project found that two-thirds of Americans view a personalized search as a "bad thing," with 73 percent of those surveyed saying that they were "not OK" with personalized searches on privacy grounds. Another recent poll of California voters recently reached similar results, as "78 percent of voters—including 71 percent of voters age 18-29—said the collection of personal information online is an invasion of privacy."
Recently I tried to do a Google search for a wine to pair with swordfish, and it was pretty much a disaster (first world problems, I know, but still.) The problem is, web search results for certain topics are just overloaded with dummy websites with little to no valuable content, many of which have utilized "search engine optimization" (SEO) tactics. Of course, search engines work overtime to stay one step ahead of the SEO spammers, but sometimes the bad guys just win out.
There's also the issue of discovering new content. Say you're looking for a new recipe for a dish you've made lots of times before. The top 20 search results are going to be from very popular food sites, of recipes you've probably already seen What if you want something fresh?
That's what a neat hack called MillionShort aims to help with. The website is a search engine that lets you remove the top million (or 100,000, or 10,000, or whatever) hits from the results list. It's a lot like pruning a plant, or skimming the film off the top of a stew: MillionShort lets you remove the old or non-useful stuff from traditional web search to find new or interesting content.
Results for "ratatouille recipe" search (click to enlarge)
The website, which is apparently built on top of Google search (we've reached out for an interview and more details and will update this post when we hear back), describes itself like this:
"We thought might be somewhat interesting to see what we'd find if we just removed an entire slice of the web.
The thinking was the same popular sites (we're not saying popular equals irrelevant) show up again and again, Million Short makes it easy to discover sites that just don't make it to the top of the search engine results for whatever reason (poor SEO, new site, small marketing budget, competitive keyword(s) etc.). Most people don't look beyond page 1 when doing a search and now they don't have to."
Technically it seems pretty basic, but the idea is pretty powerful. The community at developer-centric news aggregator and discussion site HackerNews has had a pretty big response to MillionShort: The post about the site has garnered nearly 200 comments in less than 24 hours. As one commenter, jaems33, noted: "It reminds me of why I first moved to Google from Yahoo/Webcrawler/Altavista/etc in the first place."
Social search and dedicated apps may be great and all, but it seems there is still an appetite for discovering fresh new things from the world wide web at large. If the search powers-that-be stop focusing on that, it's good to see that there are still enterprising developers keen to hack out their own solutions to the problem.
Last week, we covered the story of Camping Alfaques, a Spanish vacation spot whose owner recently sued Google in a local court. His concern: top search results that feature grisly images (note: thumbnail versions of a few appear in a screenshot below) of dead bodies from an old tragedy. Such cases have so many implications for the future of search engines and the companies who depend on them that we spoke to the owner of Camping Alfaques to learn more about his situation. He told us what led him to sue Google, how much the case matters to him, and why he doesn't want anything "deleted" from the 'Net—just relocated.
Mario Gianni Masiá, now the owner of an oceanfront vacation spot called "Camping Alfaques" in southern Spain, was a child in 1978 when a tanker truck exploded into a fireball on the road just beyond the site. 23 tons of fuel ignited, immediately turning 200 campers to ash and badly burning several hundred more. Safely on the other side of the camp, Mario was unscathed.
Photographers descended, of course; pictures were snapped, graphic shots of bodies stacked like charcoal, carbonized arms rising from the earth. Newspapers covered the deaths. A movie was made. But 30 years is a long time, and while memories of the disaster never vanished, visitors to the campground didn't have the most shocking images shoved in their faces just for planning a trip.
Read the comments on this post