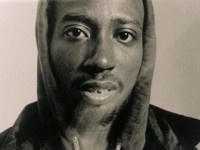 Yesterday, an 93-page long FBI document recording the alleged criminal activity of Wu-Tang Clan member, the late Russell T. Jones bka Ol Dirty Bastard, was made public under the Freedom of Information Act. You can read the entire (although, profoundly redacted) thing, which includes accounts of shootings, car jackings and numerous other crimes below.
http://www.scribd.com/doc/77581648/FBI-File-of-Russell-Old-Dirty-Bastard...
WU-TANG • "Diesel Fluid"
(feat. Method Man, Trife Diesel & Cappadonna Skate Video)
Don't worry. I don't get it either.
This video turned up a couple of weeks ago, claiming to be a "banned" Nintendo commercial. And that's not even the most interesting thing about it. More »