In today's photos, airline passengers deal with a strike in Germany, asylum seekers are rescued from a sinking boat in Indonesia, Louisianians survey storm damage, and more.
Hurricane Isaac sidestepped New Orleans on Wednesday, sending the worst of its howling wind and heavy rain into a cluster of rural fishing villages that had few defenses against the slow-moving storm that could bring days of unending rain. Isaac arrived exactly seven years after Hurricane Katrina and passed slightly to the west of New [...]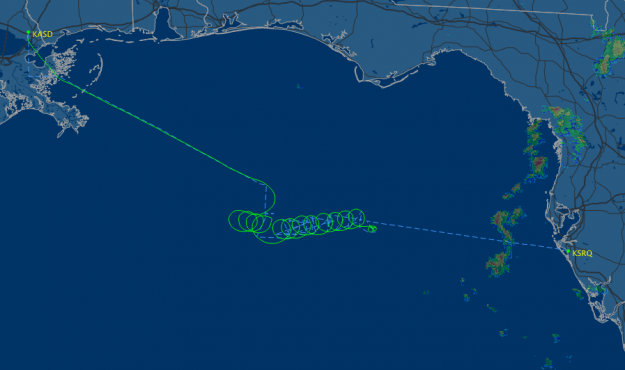 Live flight tracking site FlightAware shows destinations and current routes. It's everyday stuff for the most part, but around noon time today, a plane was circling above the ocean and crashed into the Gulf of Mexico.
The Air Force, which had dispatched fighter jets to monitor the twin-engine Cessna 421, reported it crashed about 12:10 p.m., said Lt. Cmdr. Christopher O'Neil, a Coast Guard spokesman. The aircraft had been circling over the Gulf about 200 miles south of Panama City, Florida, another spokesman, Chief Petty Officer John Edwards, told CNN.
The plane took off from Slidell, Louisiana, en route to Sarasota, Florida, with a single pilot on board, a Federal Aviation Administration source told CNN. It had been circling at an altitude of about 28,000 feet.
Whoa.
[via @DataJunkie]