Defendants Elvis Rafael Rodriguez and Emir Yasser Yeje posing with approximately $40,000 with cash. Source: US Attorney, Eastern District of New York
If you'd been waiting for the ATM inside the deli at East 59th and Third in Manhattan on Tuesday, February 19th around 9:24PM, you would have been annoyed. A young man in a black beanie and puffy black jacket made seven withdrawals in a row, stuffing around $5,620 into his blue backpack. The man wasted no time. He exited the deli and headed up five blocks to repeat the process at four more ATMs, finishing his route at a Chase bank at 69th and Third at 9:55PM, where he made four withdrawals totaling $4,000.
While the man in the black beanie was beelining along the Upper East Side, seven...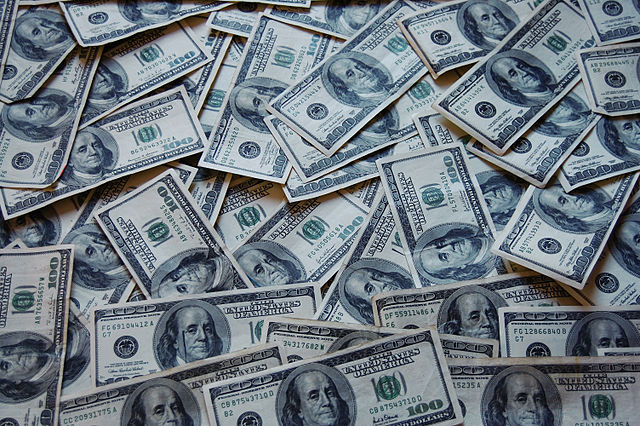 Federal authorities have accused eight men of participating in 21st-Century Bank heists that netted a whopping $45 million by hacking into payment systems and eliminating withdrawal limits placed on prepaid debit cards.
The eight men formed the New York-based cell of an international crime ring that organized and executed the hacks and then used fraudulent payment cards in dozens of countries to withdraw the loot from automated teller machines, federal prosecutors alleged in court papers unsealed Thursday. In a matter of hours on two separate occasions, the eight defendants and their confederates withdrew about $2.8 million from New York City ATMs alone. At the same times, "cashing crews" in cities in at least 26 countries withdrew more than $40 million in a similar fashion.
Prosecutors have labeled this type of heist an "unlimited operation" because it systematically removes the withdrawal limits normally placed on debit card accounts. These restrictions work as a safety mechanism that caps the amount of loss that banks normally face when something goes wrong. The operation removed the limits by hacking into two companies that process online payments for prepaid MasterCard debit card accounts issued by two banks—the National Bank of Ras Al-Khaimah PSC in the United Arab Emirates and the Bank of Muscat in Oman—according to an indictment filed in federal court in the Eastern District of New York. Prosecutors didn't identify the payment processors except to say one was in India and the other in the United States.
Read 3 remaining paragraphs | Comments