schwit1 writes "Stomping on the brakes of a 3,500-pound Ford Escape that refuses to stop–or even slow down–produces a unique feeling of anxiety. In this case it also produces a deep groaning sound, like an angry water buffalo bellowing somewhere under the SUV's chassis. The more I pound the pedal, the louder the groan gets–along with the delighted cackling of the two hackers sitting behind me in the backseat. Luckily, all of this is happening at less than 5mph. So the Escape merely plows into a stand of 6-foot-high weeds growing in the abandoned parking lot of a South Bend, Ind. strip mall that Charlie Miller and Chris Valasek have chosen as the testing grounds for the day's experiments, a few of which are shown in the video below. (When Miller discovered the brake-disabling trick, he wasn't so lucky: The soccer-mom mobile barreled through his garage, crushing his lawn mower and inflicting $150 worth of damage to the rear wall.) The duo plans to release their findings and the attack software they developed at the hacker conference Defcon in Las Vegas next month–the better, they say, to help other researchers find and fix the auto industry's security problems before malicious hackers get under the hoods of unsuspecting drivers."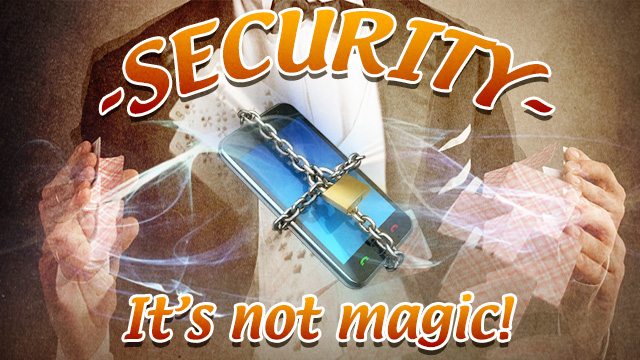 Aurich Lawson
In the 1990s, client-server was king. The processing power of PCs and the increasing speed of networks led to more and more desktop applications, often plugging into backend middleware and corporate data sources. But those applications, and the PCs they ran on, were vulnerable to viruses and other attacks. When applications were poorly designed, they could leave sensitive data exposed.
Today, the mobile app is king. The processing power of smartphones and mobile devices based on Android, iOS, and other mobile operating systems combined with the speed of broadband cellular networks have led to more mobile applications with an old-school plan: plug into backend middleware and corporate data sources.
But these apps and the devices they run on are vulnerable… well, you get the picture. It's déjà vu with one major difference: while most client-server applications ran within the confines of a LAN or corporate WAN, mobile apps are running outside of the confines of corporate networks and are accessing services across the public Internet. That makes mobile applications potentially huge security vulnerabilities—especially if they aren't architected properly and configured with proper security and access controls.
Read 32 remaining paragraphs | Comments