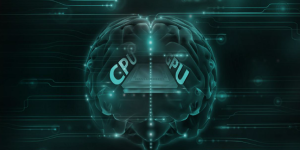 AMD
AMD wants to talk about HSA, Heterogeneous Systems Architecture (HSA), its vision for the future of system architectures. To that end, it held a press conference last week to discuss what it's calling "heterogeneous Uniform Memory Access" (hUMA). The company outlined what it was doing, and why, both confirming and reaffirming the things it has been saying for the last couple of years.
The central HSA concept is that systems will have multiple different kinds of processors, connected together and operating as peers. The two main kinds of processors are conventional: versatile CPUs and the more specialized GPUs.
Modern GPUs have enormous parallel arithmetic power, especially floating point arithmetic, but are poorly-suited to single-threaded code with lots of branches. Modern CPUs are well-suited to single-threaded code with lots of branches, but less well-suited to massively parallel number crunching. Splitting workloads between a CPU and a GPU, using each for the workloads it's good at, has driven the development of general purpose GPU (GPGPU) software and development.
Read 21 remaining paragraphs | Comments
An anonymous reader writes "Today, a typical chip might have six or eight cores, all communicating with each other over a single bundle of wires, called a bus. With a bus, only one pair of cores can talk at a time, which would be a serious limitation in chips with hundreds or even thousands of cores. Researchers at MIT say cores should instead communicate the same way computers hooked to the Internet do: by bundling the information they transmit into 'packets.' Each core would have its own router, which could send a packet down any of several paths, depending on the condition of the network as a whole."
Read more of this story at Slashdot.