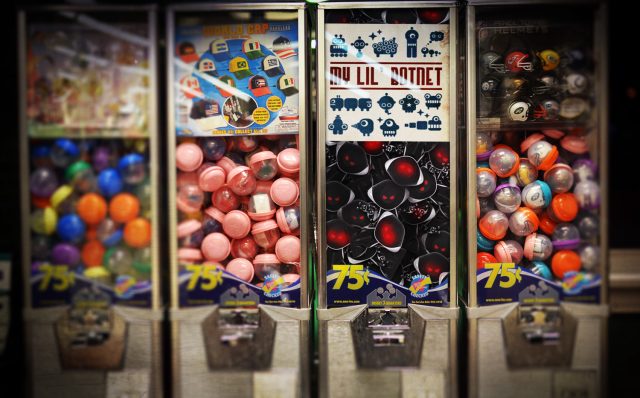 Original photo by Michael Kappel / Remixed by Aurich Lawson
Have a plan to steal millions from banks and their customers but can't write a line of code? Want to get rich quick off advertising click fraud but "quick" doesn't include time to learn how to do it? No problem. Everything you need to start a life of cybercrime is just a few clicks (and many more dollars) away.
Building successful malware is an expensive business. It involves putting together teams of developers, coordinating an army of fraudsters to convert ill-gotten gains to hard currency without pointing a digital arrow right back to you. So the biggest names in financial botnets—Zeus, Carberp, Citadel, and SpyEye, to name a few—have all at one point or another decided to shift gears from fraud rings to crimeware vendors, selling their wares to whoever can afford them.
In the process, these big botnet platforms have created a whole ecosystem of software and services in an underground market catering to criminals without the skills to build it themselves. As a result, the tools and techniques used by last years' big professional bank fraud operations, such as the "Operation High Roller" botnet that netted over $70 million last summer, are available off-the-shelf on the Internet. They even come with full technical support to help you get up and running.
Read 63 remaining paragraphs | Comments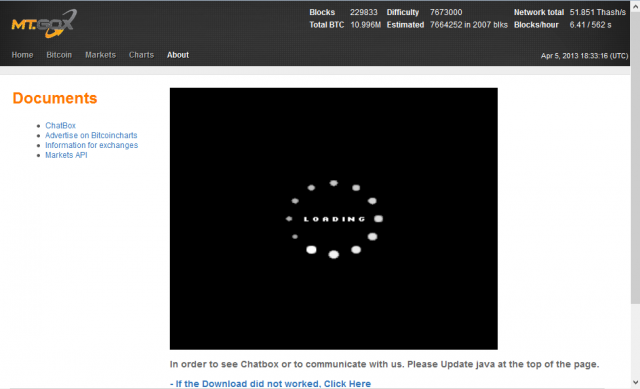 The MT.Gox lookalike site that delivered malware to unwitting Bitcoiners.
In another example of the security mantra of "be careful what you click," at least one Bitcoin trader has been robbed in a forum "phishing" attack designed specifically to ride the hype around the digital currency. The attack attempts to use Java exploits or fake Adobe updates to install malware, and it's one of the first targeted attacks aimed at the burgeoning business of Bitcoin exchanges.
The bait for the attack was a post to a Bitcoin traders' forum announcing that MT.Gox was going to start handling exchanges of Litecoins, a Bitcoin alternative. The post advertised a live chat on the topic at a link provided to mtgox-chat.info. That site, which used stolen code and style to masquerade as the legitimate MT.Gox site, then prompted victims to update their Java plugin and offered a forged Adobe updater.
The scam was first reported on reddit earlier this week, when a redditor reported spotting the fake site and its attempt to drop malware. While the attack was originally described by one of its victims as a "Java zero-day" exploit, it actually uses either a Java exploit or a fake Adobe updater to deliver its malware payload. That payload is DarkComet, a fairly common "remote administration tool" and keylogger. The attackers not only stole credentials for the victim's MT.Gox account, but they took other passwords as well.
Read 8 remaining paragraphs | Comments