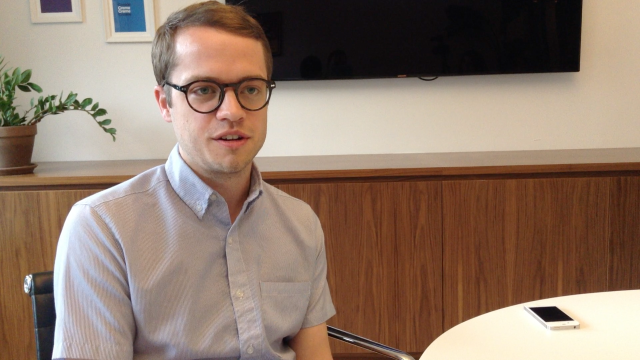 Tumblr Creative Director Peter Vidani
Cesar Torres
New York City noise blares right outside Tumblr's office in the Flat Iron District in Manhattan. Once inside, the headquarters hum with a quiet intensity. I am surrounded by four dogs that employees have brought to the workspace today. Apparently, there are even more dogs lurking somewhere behind the perpendicular rows of desks. What makes the whole thing even spookier is that these dogs don't bark or growl. It's like someone's told them that there are developers and designers at work, and somehow they've taken the cue.
I'm here to see Tumblr's Creative Director Peter Vidani who is going to pull the curtain back on the design process and user experience at Tumblr. And when I say design process, I don't just mean color schemes or typefaces. I am here to see the process of interaction design: how the team at Tumblr comes up with ideas for the user interface on its website and its mobile apps. I want to find out how those ideas are shaped into a final product by their engineering team.
Back in May, Yahoo announced it was acquiring Tumblr for $1.1 billion. Yahoo indicated that Tumblr would continue to operate independently, though we will probably see a lot of content crossover between the millions of blog posts hosted by Tumblr and Yahoo's search engine technology. It's a little known fact that Yahoo has provided some useful tools for UX professionals and developers over the years through their Design Pattern Library, which shares some of Yahoo's most successful and time-tested UI touches and interactions with Web developers. It's probably too early to tell if Tumblr's UI elements will filter back into these libraries. In the meantime, I talked to Vidani about how Tumblr UI features come to life.
Read 9 remaining paragraphs | Comments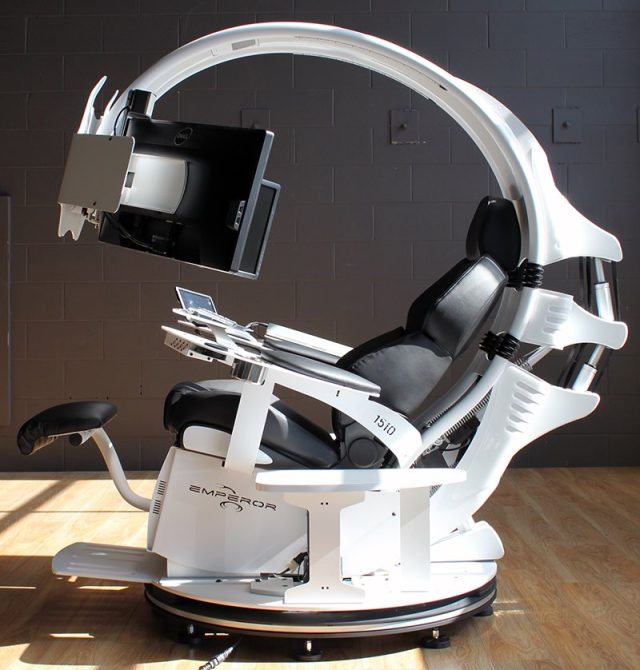 MWE Lab's Emperor 1510 LX—don't call it a chair.
MWE Labs
Science fiction is filled with cherished seats of power, workstations that put the universe a finger-touch or a mere thought away. Darth Vader had his meditation pod, the Engineers of Prometheus had their womb-like control stations, and Captain Kirk has the Captain's Chair. But no real-life workstation has quite measured up to these fictional seats of power in the way that Martin Carpentier's Emperor workstations have.
The latest "modern working environment" from Carpentier's Quebec City-based MWE Lab is the Emperor 1510 LX. With a retractable monitor stand that can support up to five monitors (three 27-inch and two 19-inch), a reclining seat with thigh rest, a Bose sound system, and Italian leather upholstery, the Emperor 1510 LX looks more like a futuristic vehicle than a workstation.  And it's priced like a vehicle, too—it can soon be yours for the low, low price of $21,500.
Tale of the Scorpion
In 2006, Carpentier was slaving away as a web designer when he reached a breaking point. He was tired of his tangle of cables, the struggle to manage multiple monitors, and the horrible ergonomics that came with a standard computer desk. Inspired by the emperor scorpion, Carpentier modeled his workstation after its tail, with the monitors suspended at the stinger.
Read 12 remaining paragraphs | Comments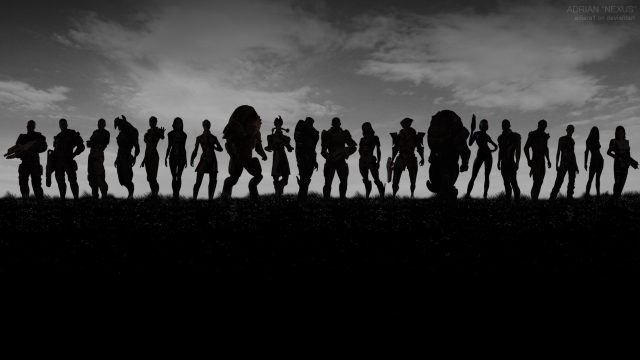 Adrian (adiera1 on DeviantArt)
369 hours.
That's nine 40-hour work weeks of time spent in the Mass Effect universe, according to the combined reports of Steam, Origin, and my creaky old Xbox 360. Eighty-six hours went into the original Mass Effect (three playthroughs), 189 hours into Mass Effect 2 (six playthroughs), and 94 hours into Mass Effect 3 (three playthroughs).
Commander Shepard and his crew—sometimes her crew, but we'll get to that—have done plenty of galaxy saving under my control. They fought aliens, robots, clones, politicians, and reporters. They stood united against enemies vast and unknowably timeless. They have, in the words of James T. Kirk, "been through death and life together."
Read 61 remaining paragraphs | Comments