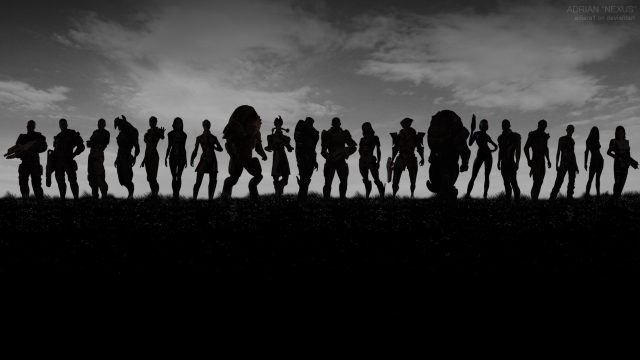 Adrian (adiera1 on DeviantArt)
369 hours.
That's nine 40-hour work weeks of time spent in the Mass Effect universe, according to the combined reports of Steam, Origin, and my creaky old Xbox 360. Eighty-six hours went into the original Mass Effect (three playthroughs), 189 hours into Mass Effect 2 (six playthroughs), and 94 hours into Mass Effect 3 (three playthroughs).
Commander Shepard and his crew—sometimes her crew, but we'll get to that—have done plenty of galaxy saving under my control. They fought aliens, robots, clones, politicians, and reporters. They stood united against enemies vast and unknowably timeless. They have, in the words of James T. Kirk, "been through death and life together."
Read 61 remaining paragraphs | Comments
Former BioWareites, Stoic, are formed from a gathering of those who worked on Star Wars: The Old Republic, then ran off into the Texan wastelands to form their own studio. The three-man indie team is working on an online hybrid called The Banner Saga, that plans to merge RPG, turn-based strategy, and vikings. It is the combination mentioned in the Mayan Codecs.