A website that accepts payment in exchange for knocking other sites offline is perfectly legal, the proprietor of the DDoS-for-hire service says. Oh, it also contains a backdoor that's actively monitored by the FBI.
Ragebooter.net is one of several sites that openly accepts requests to flood sites with huge amounts of junk traffic, KrebsonSecurity reporter Brian Krebs said in a recent profile of the service. The site, which accepts payment by PayPal, uses so-called DNS reflection attacks to amplify the torrents of junk traffic. The technique requires the attacker to spoof the IP address of lookup requests and bounce them off open domain name system servers. This can generate data floods directed at a target that are 50 times bigger than the original request.
Krebs did some sleuthing and discovered the site was operated by Justin Poland of Memphis, Tennessee. The reporter eventually got an interview and found Poland was unapologetic.
Read 3 remaining paragraphs | Comments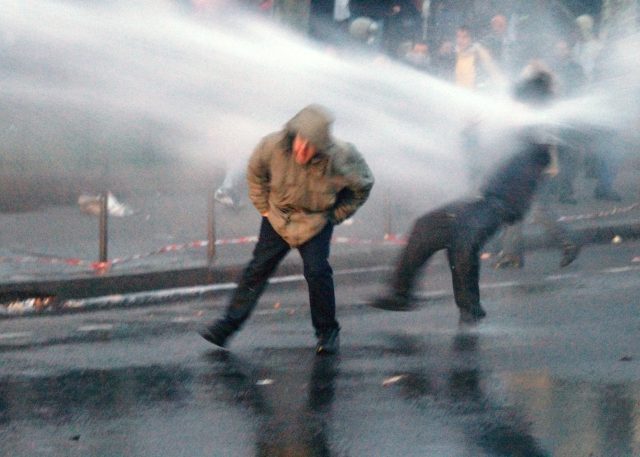 Coordinated attacks used to knock websites offline grew meaner and more powerful in the past three months, with an eight-fold increase in the average amount of junk traffic used to take sites down, according to a company that helps customers weather the so-called distributed denial-of-service campaigns.
The average amount of bandwidth used in DDoS attacks mushroomed to an astounding 48.25 gigabits per second in the first quarter, with peaks as high as 130 Gbps, according to Hollywood, Florida-based Prolexic. During the same period last year, bandwidth in the average attack was 6.1 Gbps and in the fourth quarter of last year it was 5.9 Gbps. The average duration of attacks also grew to 34.5 hours, compared with 28.5 hours last year and 32.2 hours during the fourth quarter of 2012. Earlier this month, Prolexic engineers saw an attack that exceeded 160 Gbps, and officials said they wouldn't be surprised if peaks break the 200 Gbps threshold by the end of June.
The spikes are brought on by new attack techniques that Ars first chronicled in October. Rather than using compromised PCs in homes and small offices to flood websites with torrents of traffic, attackers are relying on Web servers, which often have orders of magnitude more bandwidth at their disposal. As Ars reported last week, an ongoing attack on servers running the WordPress blogging application is actively seeking new recruits that can also be harnessed to form never-before-seen botnets to bring still more firepower.
Read 9 remaining paragraphs | Comments