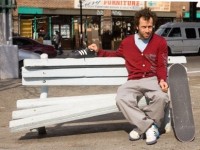 The most influential skater in the history of skateboarding hands down is Mark Gonzales. If you disagree with that then you're wrong. You can pinpoint Mark back to everything, and know that Mark did it first. A, he did it first; and B, he did it like Mark, which is a really psychotic combo. He did it the best. Everything after was not the same. Everything was so all over the place. Look at Mark's feet on his frontside ollies—nobody's got that. It's like his heels are one the board. It's just the fucking greatest thing ever. -Jason Dill
http://skateboarding.transworld.net/1000150173/features/the-30-most-infl...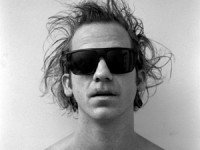 I only make something when I feel like it's right, or if I have the right materials. I don't use the internet, I find everything I put out by hand, and sometimes I don't find enough material, or I make stuff and then I just don't like it. Also, Fucking Awesome isn't seasonal, it's just there when it's there, and I don't make much of it. I constantly shoot myself in the foot from a business standpoint actually 'cause I make it for sale but at the same time I don't want you to have it. It's a bit of a personality disorder company.
http://www.vicestyle.com/en/news/today/post/shirt-heads-fucking-awesome