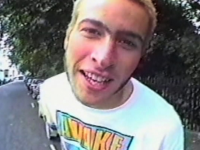 This 20-minute film chronicles the influence that the video part has had on the skateboarding industry through current skater and filmmaker interviews along with footage from the most popular and respected videos of all time, ranging from Stacy Peralta's The Bones Brigade Video Show (1984), to Element's Rise and Shine (2011). "Skate on Film" combines in-depth interviews with industry greats, such as Andrew Reynolds, Matt Hensley, Heath Kirchart and Nyjah Huston, just to name a few.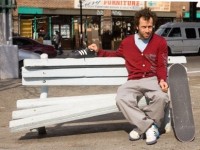 The most influential skater in the history of skateboarding hands down is Mark Gonzales. If you disagree with that then you're wrong. You can pinpoint Mark back to everything, and know that Mark did it first. A, he did it first; and B, he did it like Mark, which is a really psychotic combo. He did it the best. Everything after was not the same. Everything was so all over the place. Look at Mark's feet on his frontside ollies—nobody's got that. It's like his heels are one the board. It's just the fucking greatest thing ever. -Jason Dill
http://skateboarding.transworld.net/1000150173/features/the-30-most-infl...