So far this year's Google I/O has been very developer-centric—perhaps not surprising given that I/O is, at the end of the day, a developer's conference. Especially compared to last year's skydiving, Glass-revealing, Nexus-introducing keynote, yesterday's three-and-a-half-hour keynote presentation focused overwhelmingly on back-end technologies rather than concrete products aimed at consumers.
There's still plenty to see. All this year we've been taking photos to show you just what it's like to cover these shows—we've shown you things as large as CES and as small as Nvidia's GPU Technology Conference. Our pictures from the first day of Google I/O should give you some idea of what it's like to attend a developer conference for one of tech's most influential companies.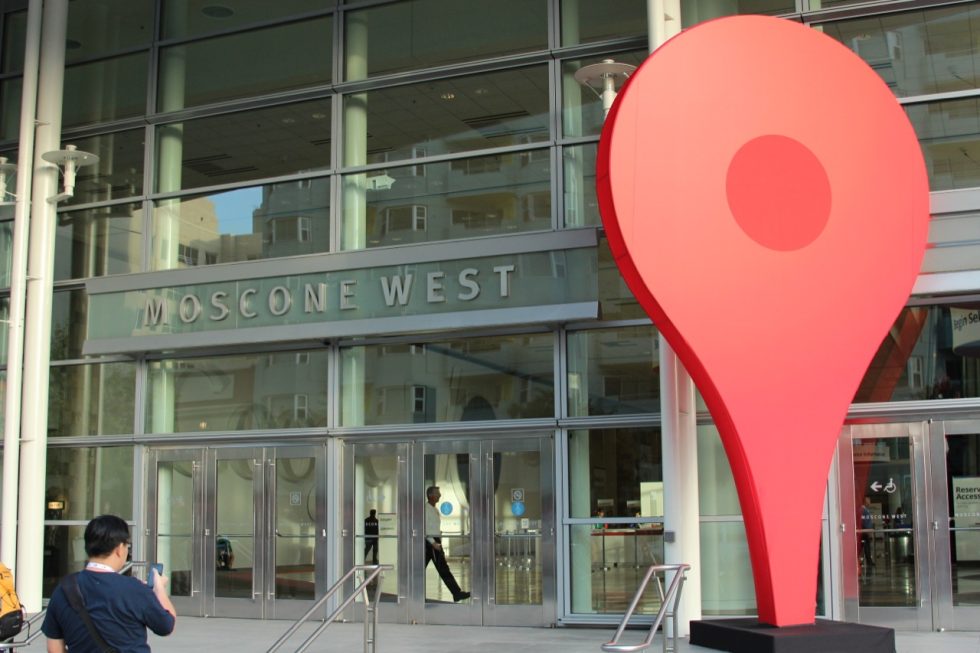 You are here
I/O is held in the west hall of the Moscone Center, and between the giant Google signs and this real-life Google Maps pin you'd be hard-pressed to miss it.
Andrew Cunningham
20 more images in gallery
Read on Ars Technica | Comments