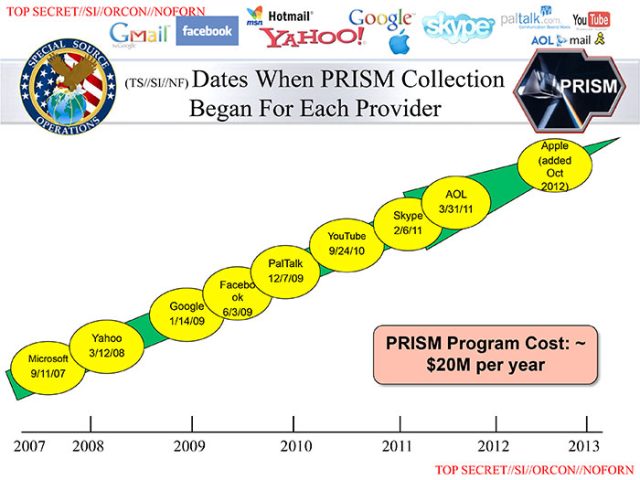 It's worse than we thought.
Just one day after disclosing a secret court order between the National Security Agency (NSA) and Verizon, The Guardian and The Washington Post both published secret presentation slides revealing a previously undisclosed massive surveillance program called PRISM. The program has the capability to collect data "directly from the servers" of major American tech companies, including Microsoft, Google, Apple, Facebook, and Yahoo. (Dropbox is said to be "coming soon.")
The newspapers describe the system as giving the National Security Agency and the FBI direct access to a huge number of online commercial services, capable of "extracting audio, video, photographs, e-mails, documents, and connection logs that enable analysts to track a person's movements and contacts over time."
Read 16 remaining paragraphs | Comments
Whenever I start my Toyota Prius, I note one number above all else. It's not the time, not the odometer, not even the gas left in the tank. My eyes go straight to the car's average miles per gallon since last fill-up. If I don't exit our vehicle with that number higher than what my wife left it, I have failed. Driving has become a game—and by playing it, I save money and conserve energy.
If only my competitive streak led to greater efficiencies in my far more significant uses of energy: the electricity and gas that light and heat our home. Instead, we live in the dark (figuratively speaking, of course). Our appliances offer no hint of how much electricity they use; my furnace and its associated ductwork operate at some unknown level of efficiency. Monthly bills provide no breakdown of where and when the energy went.
Read the comments on this post