At last year's RSA security conference, we ran into the Pwnie Plug. The company has just come out with a new take on the same basic idea of pen-testing devices based on commodity hardware. Reader puddingebola writes with an excerpt from Wired: "The folks at security tools company Pwnie Express have built a tablet that can bash the heck out of corporate networks. Called the Pwn Pad, it's a full-fledged hacking toolkit built atop Google's Android operating system. Some important hacking tools have already been ported to Android, but Pwnie Express says that they've added some new ones. Most importantly, this is the first time that they've been able to get popular wireless hacking tools like Aircrack-ng and Kismet to work on an Android device." Pwnie Express will be back at RSA and so will Slashdot, so there's a good chance we'll get a close-up look at the new device, which runs about $800.
Read more of this story at Slashdot.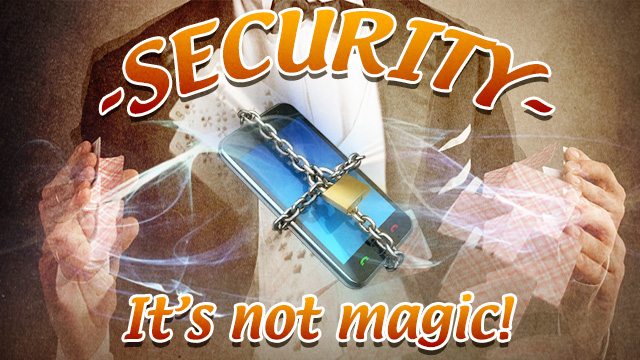 Aurich Lawson
In the 1990s, client-server was king. The processing power of PCs and the increasing speed of networks led to more and more desktop applications, often plugging into backend middleware and corporate data sources. But those applications, and the PCs they ran on, were vulnerable to viruses and other attacks. When applications were poorly designed, they could leave sensitive data exposed.
Today, the mobile app is king. The processing power of smartphones and mobile devices based on Android, iOS, and other mobile operating systems combined with the speed of broadband cellular networks have led to more mobile applications with an old-school plan: plug into backend middleware and corporate data sources.
But these apps and the devices they run on are vulnerable… well, you get the picture. It's déjà vu with one major difference: while most client-server applications ran within the confines of a LAN or corporate WAN, mobile apps are running outside of the confines of corporate networks and are accessing services across the public Internet. That makes mobile applications potentially huge security vulnerabilities—especially if they aren't architected properly and configured with proper security and access controls.
Read 32 remaining paragraphs | Comments
An Ars story from earlier this month reported that iPhones expose the unique identifiers of recently accessed wireless routers, which generated no shortage of reader outrage. What possible justification does Apple have for building this leakage capability into its entire line of wireless products when smartphones, laptops, and tablets from competitors don't? And how is it that Google, Wigle.net, and others get away with publishing the MAC addresses of millions of wireless access devices and their precise geographic location?
Some readers wanted more technical detail about the exposure, which applies to three access points the devices have most recently connected to. Some went as far as to challenge the validity of security researcher Mark Wuergler's findings. "Until I see the code running or at least a youtube I don't believe this guy has the goods," one Ars commenter wrote.
According to penetration tester Robert Graham, the findings are legit.
Read the comments on this post