A recent academic paper (PDF) shows "that Tor faces even greater risks from traffic correlation than previous studies suggested." In other words, one of the world's best tools for keeping online speech anonymous is at risk in a previously known—but now even clearer—fashion.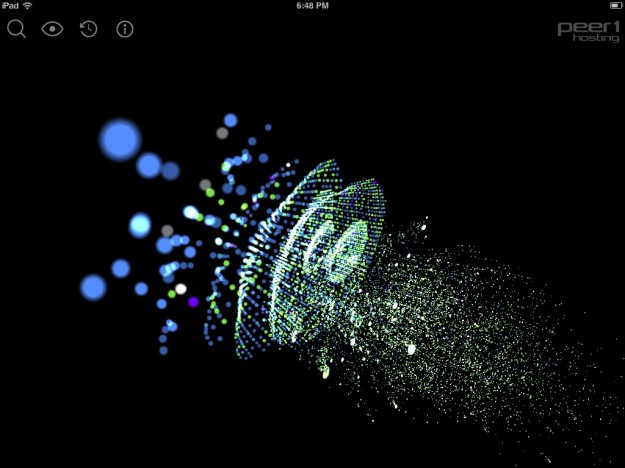 In a collaboration between PEER 1 Hosting, Steamclock Software, and Jeff Johnston, the Map of the Internet app provides a picture of what the physical Internet looks like.
Users can view Internet service providers (ISPs), Internet exchange points, universities and other organizations through two view options — Globe and Network. The app also allows users to generate a trace route between where they are located to a destination node, search for where popular companies and domains are, as well as identify their current location on the map.
I can't say how accurate it is or if the described mechanisms are accurate, but it sure is fun to play with. The view above and a globe are placed a three-dimensional space, and you can zoom and rotate as you please. There's also a time slider, so you can see changes to the Internet over the years.
Get it for free on iTunes.
A CNNMoney segment of the app in action: