Jason Scott, the well-known digital archivist with archive.org who has previously produced a documentary on bulletin board systems, has turned his attention to Def Con — the Vegas convention that now attracts thousands of hackers (and would-be hackers) each year. Def Con: The Documentary sits down with a number of individuals who've been involved with the event from the start, including "The Dark Tangent" himself, Def Con founder Jeff Moss.
Def Con is familiar territory for Scott, who is a longtime attendee and frequent speaker at the conference — and naturally, assembling the narrative of how the world's largest hacker convention got its start fits in well with his day job of preserving internet history.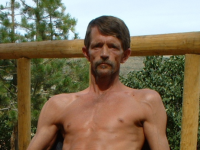 Sometime in the late 20th century a naked man bent over, spread his ass and took a picture. Eventually that picture, known as Goatse, became one of the most venerable memes in internet history. Who is this man, and how did his ass take over the internet?
I've decided to get a little bit personal today, with a post that's a "better know an editor" without simply listing my favorite movies or videos games or what not. I get questions all the time about what I do for a living, which is well….this, and I thought I'd share just how exactly the [...]