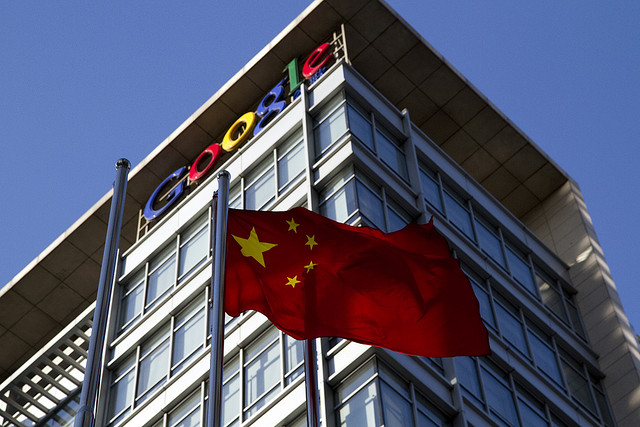 The Chinese hackers who breached Google's corporate servers 41 months ago gained access to a database containing classified information about suspected spies, agents, and terrorists under surveillance by the US government, according to a published report.
The revelation came in an article published Monday by The Washington Post, and it heightens concerns about the December, 2009 hack. When Google disclosed it a few weeks later, the company said only that the operatives accessed Google "intellectual property"—which most people took to mean software source code—and Gmail accounts of human rights activists.
Citing officials who agreed to speak on the condition that they not be named, Washington Post reporter Ellen Nakashima said the assets compromised in the attack also included a database storing years' worth of information about US surveillance targets. The goal, according to Monday's report, appears to be unearthing the identities of Chinese intelligence operatives in the US who were being tracked by American law enforcement agencies.
Read 7 remaining paragraphs | Comments
theodp writes "Engadget reports that Google wants a patent on its System and Method for Generating a Ghost Profile for a Social Network. The brainchild of five Googlers, the invention is designed to convert anti-social-networking types to the joys of Google+ and its ilk. From the patent: 'A problem arises when users of social networks are friends with people that are opposed to social networks. The second group misses out on an important social component. For example, many users only share their photos on a social networking site. As a result, users that do not want to join the social network are forced to either join with reservations or miss out on the social component, such as viewing pictures.' By generating an unsearchable 'ghost profile' when a member of the social network invites a Google+ adverse friend to join, Google explains, non-believers get to participate in social networking activities without providing user information."
Read more of this story at Slashdot.
As Bruce Schneier spent the past decade watching the growing rash of phishers, malware attacks, and identity theft, a new Internet threat has emerged that poses even greater risks, the security expert said.
Unlike the security risks posed by criminals, the threat from government regulation and data hoarders such as Apple and Google are more insidious because they threaten to alter the fabric of the Internet itself. They're also different from traditional Internet threats because the perpetrators are shielded in a cloak of legitimacy. As a result, many people don't recognize that their personal information or fortunes are more susceptible to these new forces than they ever were to the Russian Business Network or other Internet gangsters.
Read the comments on this post