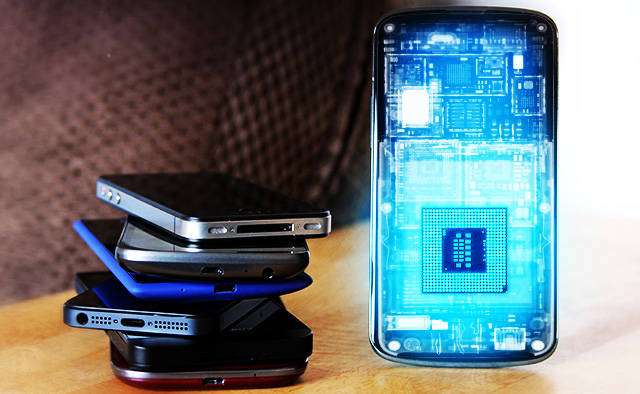 Andrew Cunningham / Aurich Lawson
A desktop PC used to need a lot of different chips to make it work. You had the big parts: the CPU that executed most of your code and the GPU that rendered your pretty 3D graphics. But there were a lot of smaller bits too: a chip called the northbridge handled all communication between the CPU, GPU, and RAM, while the southbridge handled communication between the northbridge and other interfaces like USB or SATA. Separate controller chips for things like USB ports, Ethernet ports, and audio were also often required if this functionality wasn't already integrated into the southbridge itself.
As chip manufacturing processes have improved, it's now possible to cram more and more of these previously separate components into a single chip. This not only reduces system complexity, cost, and power consumption, but it also saves space, making it possible to fit a high-end computer from yesteryear into a smartphone that can fit in your pocket. It's these technological advancements that have given rise to the system-on-a-chip (SoC), one monolithic chip that's home to all of the major components that make these devices tick.
The fact that every one of these chips includes what is essentially an entire computer can make keeping track of an individual chip's features and performance quite time-consuming. To help you keep things straight, we've assembled this handy guide that will walk you through the basics of how an SoC is put together. It will also serve as a guide to most of the current (and future, where applicable) chips available from the big players making SoCs today: Apple, Qualcomm, Samsung, Nvidia, Texas Instruments, Intel, and AMD. There's simply too much to talk about to fit everything into one article of reasonable length, but if you've been wondering what makes a Snapdragon different from a Tegra, here's a start.
Read 56 remaining paragraphs | Comments