The National Security Agency wants your kids to know that it's cool to be "cyber smart."
As part of the agency's outreach to promote interest in technology and recruit a future generation of computer security experts, the NSA has links on its homepage to two sites targeted at children and adolescents. The "Kids Page," intended for elementary age children, appears to be down at the moment—either that, or the error code reference (Reference #97.887ffea5.1374616699.dc7bfc5) is an encoded message to grade school operatives that it's time to report in.
But the "Change The World" page, targeted at middle and high school students, is chock full of crypto-clearance fun. There's a word search, a PDF to print to make your own letter substitution code wheel, and a collection of tips on how to be a good cyber-citizen. Ironically, some of these tips might be useful for people concerned about how much data is being collected on them through broad metadata collection and FISA Court warranted PRISM probes.
Among the NSA's tips for kids is this sage wisdom: "Be cyber courteous! It is too easy to hide behind a computer! A cyber smart person never says anything online that they wouldn't say in person. Remember that what you write in an e-mail can usually be retrieved and shared with others, so be responsible with e-mails, chats, and online communications." Especially since those e-mails, chats, and online communications could be getting captured in real-time by one of the NSA's network taps.
The NSA does offer kids some helpful password advice. "Try this: Take four random words…take the first three letters of each word, make some letters upper case and others lower case, then add any two or three numbers and then some character like @#$%&... the password should be at least 14 characters and memorable (or write it down but protect it). You should have a different password for each account that you have!" The NSA also suggests that kids only share their passwords with their parents. "No one else should have them—not your friends, teachers, or other family members."
The NSA wants kids to look out for software trojan horses and to play fair. "Do you download 'cheat' programs that promise information to how to perform better or beat a game?" the site asks. "Sometimes cheat downloads are used to implant a virus or malware on your computer!"
There's also some helpful information on protecting kids' identities online, including how to behave on social networks and in online games. "Do you use an avatar? You should. While cameras and webcams are popular, they also reveal who you are. When gaming, keep your true identity a mystery. Cyber sleuths never reveal their true identity except to trusted adults, like your parents!"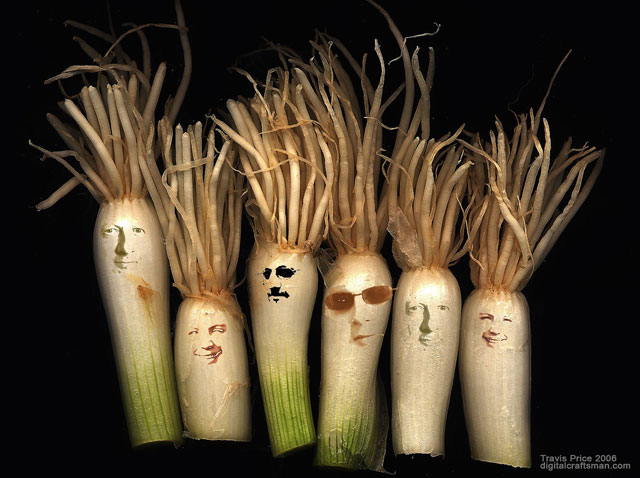 Authorities in Japan are so worried about their inability to tackle cybercrime that they are asking the country's ISPs to block the use of Tor.
According to The Mainichi, the National Police Agency (NPA, a bit like the Japanese FBI) is going to urge ISPs to block customers if they are found to have "abused" Tor online. Since Tor anonymizes traffic, that can be read as a presumption of guilt on anyone who anonymizes their Web activity.
The Japanese police have had a torrid time of late when it comes to cybercrime. Late last year a hacker by the name of Demon Killer began posting death threats on public message boards after remotely taking control of computers across the country. The police arrested the four people whose IP addresses had been used and reportedly "extracted" a confession, but they were forced into a humiliating apology when the hacker kept posting messages while the suspects were in custody.
Read 9 remaining paragraphs | Comments
Here's something that shouldn't surprise anyone: it's open-season on online information and, as far as targets go, you're just a fat, awkward turkey. Facebook and Google record what you're chatting about, and all the government has to do to get it is give the secret knock.
Humanitarian hacker Nadim Kobeissi is changing a thing or two about that, however. Like many dedicated netizens, the Lebanese-born 21-year-old worries about a growing lack of privacy in our online communications. He's also a big fan of cute animals. Thus Cryptocat — a free encrypted chat application with retro graphics and feline-themed emoticons — was born.
Open-source and secure, the year-old, ever-growing project offers group instant messaging that works on web browsers and mobile phones and includes file-sharing services. Unlike more invasive applications like Google Talk or Facebook chat, Cryptocat encrypts your conversations with top-secret-worthy AES-256 and deletes them when you're done talking, so no one, not even Kobeissi, can snoop on you or collect data. And it also runs as a Tor hidden service (http://xdtfje3c46d2dnjd.onion), for added protection from snoop dogs.
Whether you're an investigative reporter or an Iranian activist — or you just don't want your boss all up in your business, Cryptocat keeps private conversations private. As Kobeissi says, "You don't have to trust anyone you don't want to trust with your communications, because you shouldn't have to trust them in the first place."
Kobeissi is a student of political science and philosophy at Concordia University, in Montreal, Canada. We spoke via Skype about altruistic hacking, sticking it to venture capitalists, sweet 8-bit tunes, and his future tattoo plans.