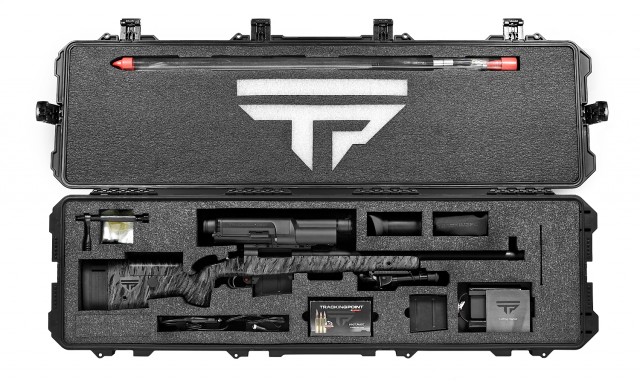 CES is about technology of all kinds; while we're busy covering cameras, TVs, and CPUs, there's a huge number of products that fall outside our normal coverage. Austin-based startup TrackingPoint isn't typical Ars fare, but its use of technology to enable getting just the perfect shot was intriguing enough to get me to stop by and take a look at the company's products.
TrackingPoint makes "Precision Guided Firearms, or "PGFs," which are a series of three heavily customized hunting rifles, ranging from a .300 Winchester Magnum with a 22-inch barrel up to a .338 Lapua Magnum with 27-inch barrel, all fitted with advanced computerized scopes that look like something directly out of The Terminator. Indeed, the comparison to that movie is somewhat apt, because looking through the scope of a Precision Guided Firearm presents you with a collection of data points and numbers, all designed to get a bullet directly from point A to point B.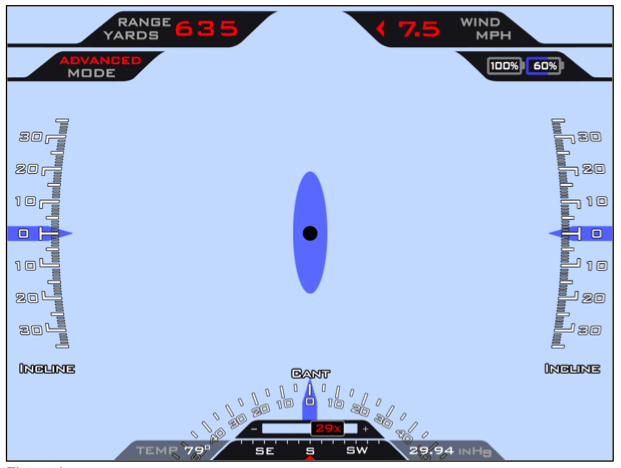 The view through the TrackingPoint's computerized optics. TrackingPoint
The PGF isn't just a fancy scope on top of a rifle. All together, the PGF is made up of a firearm, a modified trigger mechanism with variable weighting, the computerized digital tracking scope, and hand-loaded match grade rounds (which you need to purchase from TrackingPoint). This is a little like selling both the razor and the razor blades, but the rounds must be manufactured to tight tolerances since precise guidance of a round to a target by the rifle's computer requires that the round perform within known boundaries.
Read 11 remaining paragraphs | Comments