This is a guest post written by Claude Johnson, a Lead Site Reliability Engineer at salesforce.com.
The following is an architectural overview of salesforce.com's core platform and applications. Other systems such as Heroku's Dyno architecture or the subsystems of other products such as work.com and do.com are specifically not covered by this material, although database.com is. The idea is to share with the technology community some insight about how salesforce.com does what it does. Any mistakes or omissions are mine.
This is by no means comprehensive but if there is interest, the author would be happy to tackle other areas of how salesforce.com works. Salesforce.com is interested in being more open with the technology communities that we have not previously interacted with. Here's to the start of "Opening the Kimono" about how we work.
Since 1999, salesforce.com has been singularly focused on building technologies for business that are delivered over the Internet, displacing traditional enterprise software. Our customers pay via monthly subscription to access our services anywhere, anytime through a web browser. We hope this exploration of the core salesforce.com architecture will be the first of many contributions to the community.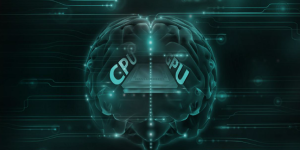 AMD
AMD wants to talk about HSA, Heterogeneous Systems Architecture (HSA), its vision for the future of system architectures. To that end, it held a press conference last week to discuss what it's calling "heterogeneous Uniform Memory Access" (hUMA). The company outlined what it was doing, and why, both confirming and reaffirming the things it has been saying for the last couple of years.
The central HSA concept is that systems will have multiple different kinds of processors, connected together and operating as peers. The two main kinds of processors are conventional: versatile CPUs and the more specialized GPUs.
Modern GPUs have enormous parallel arithmetic power, especially floating point arithmetic, but are poorly-suited to single-threaded code with lots of branches. Modern CPUs are well-suited to single-threaded code with lots of branches, but less well-suited to massively parallel number crunching. Splitting workloads between a CPU and a GPU, using each for the workloads it's good at, has driven the development of general purpose GPU (GPGPU) software and development.
Read 21 remaining paragraphs | Comments