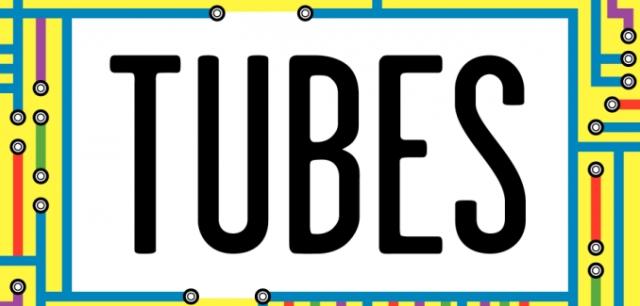 Yes, we've all laughed at Ted Steven's "series of tubes" line—including Jon Stewart. But as Andrew Blum writes in his new book, Tubes: A Journey to the Center of the Internet, the Internet may be more tube-like than most people realize.
Sure, if you're an Ars reader, chances are that you have at least a basic understanding of how the Internet works. That is to say, of course, the computer you're on right now talks to your ISP, which in turn talks to a central hub, which in turn connects to other networks, over fiber optic cables, and so forth. All in tiny fractions of seconds, all the way to its destination. You probably understand the basic principle of packet switching, that the route of data can change, and indeed, that this is its primary innovation.
But even the most geeky network engineers among us may not know that the very first original TCP/IP router, the "IMP," was nearly tossed out of its original University of California, Los Angeles home. Or how oddly appropriate it was for an early porn site from the late 1990s, Danni.com [NSFW], to have a photo shoot at an important Internet exchange, called MAE-West. Or, who the current power couple of the North American Network Operators' Group is.

CONGO CHAOS: An opposition supporter displayed what he said were fraudulent copies of election ballots in Kinshasa, Congo, Monday. Voting materials failed to arrive in some areas and several people have been killed in conflicts. More than 18,000 candidates are competing for 500 parliamentary seats. (Jerome Delay/Associated Press)

SPEAKING FRANKLY: Rep. Barney Frank announced Monday in Newton, Mass., that he will not seek re-election for a 17th term. Mr. Frank, 71 years old, is the top Democrat on the House Financial Services Committee. (Adam Hunger/Reuters)

MIC CHECK: Graduate student Anthony Trochez yelled 'mic check,' a phrase that has been used at Occupy protests, three times during a University of California Board of Regents meeting at the University of California, Los Angeles Monday. Students angry about budget cuts and Occupy crackdowns spoke out. (Reed Saxon/Associated Press)

THE MANNEQUIN AND THE SEA: A mannequin dressed as a fisherman in a Santa Claus costume sat on a rocky outcrop in the Irish Sea near Belfast Monday. (Cathal McNaughton/Reuters)

BRICK BOY: Abdulghaffar Khamees, 12 years old, sat on a pile of bricks during his break at a factory on the outskirts of Islamabad, Pakistan, Monday. (Muhammed Muheisen/Associated Press)

PITCHING A FIT: Protesters held pitchforks and spades during a rally in front of a city administration building in Donetsk, Ukraine, Monday. They protested against increasing communal tariffs. (Alexander Khudoteply/Agence France-Presse/Getty Images)