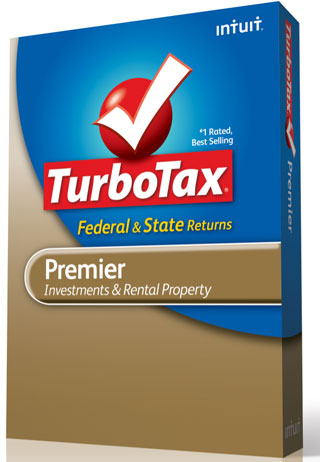 This story was co-produced with NPR.
Imagine filing your income taxes in five minutes—and for free. You'd open up a prefilled return, see what the government thinks you owe, make any needed changes and be done. The miserable annual IRS shuffle, gone.
It's already a reality in Denmark, Sweden, and Spain. The government-prepared return would estimate your taxes using information your employer and bank already send it. Advocates say tens of millions of taxpayers could use such a system each year, saving them a collective $2 billion and 225 million hours in prep costs and time, according to one estimate.
Read 49 remaining paragraphs | Comments

WORKER WRITHES: A Palestinian construction worker screamed in pain after an Israeli soldier drove a trailer hooked to a tractor over his legs near Yatta, West Bank, Wednesday. Israeli forces seized equipment because they said the workers were building in an unauthorized area. (Hazem Bader/Agence France-Presse/Getty Images)

A BIG SAND TRAP: England's Luke Donald played in Liwa Desert during a promotional event in Abu Dhabi, United Arab Emirates, Tuesday, two days before the start of the Abu Dhabi HSBC Golf Championship. (Andrew Redington/Abu Dhabi HSBC Golf Championship /European Pressphoto Agency)

CARRYING ON: Protesters carried an obelisk, bearing the names of Egyptians killed during an uprising that toppled Hosni Mubarak in 2011, as they marked the one-year anniversary of the uprising with a rally in Cairo's Tahrir Square Wednesday. (Mahmud Hams/Agence France-Presse/Getty Images)

NIMBLE SKATER: Alexandra Herbrikova and Leri Kenchadze performed during the ISU European Figure Skating Championships at the Motorpoint Arena in Sheffield, England, Wednesday. (Leon Neal/Agence France-Presse/Getty Images)

UNIMPRESSED? House Majority Whip Rep. Kevin McCarthy (R., Calif.), left, and House Majority Leader Rep. Eric Cantor (R., Va.) watched as President Barack Obama delivered his State of the Union address in Washington Tuesday. (Win McNamee/Getty Images)

CAMPAIGN EVENT: Carmen Hilburn and Alejandro Jimenz listened to Republican presidential candidate and former Speaker of the House Newt Gingrich speak during a Latin American policy event at Florida International University in Miami Wednesday. (Shannon Stapleton/Reuters)
President Obama delivered his third State of the Union speech last night before a joint session of Congress in Washington, D.C.