In 2001, a pair of Italian programmers wrote a program called Ettercap, a "comprehensive suite for man-in-the-middle attacks" — in other words, a set of tools for eavesdropping, sniffing passwords, and remotely manipulating someone's computer. Ettercap was free, open source, and quickly became the weapon of choice for analysts testing the security of their networks as well as hackers who wanted to spy on people. One user called it "sort of the Swiss army knife" of this type of hacking.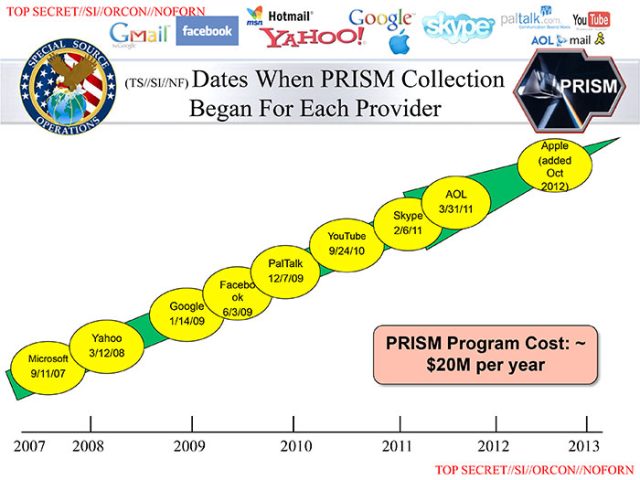 It's worse than we thought.
Just one day after disclosing a secret court order between the National Security Agency (NSA) and Verizon, The Guardian and The Washington Post both published secret presentation slides revealing a previously undisclosed massive surveillance program called PRISM. The program has the capability to collect data "directly from the servers" of major American tech companies, including Microsoft, Google, Apple, Facebook, and Yahoo. (Dropbox is said to be "coming soon.")
The newspapers describe the system as giving the National Security Agency and the FBI direct access to a huge number of online commercial services, capable of "extracting audio, video, photographs, e-mails, documents, and connection logs that enable analysts to track a person's movements and contacts over time."
Read 16 remaining paragraphs | Comments
Above: Claudio Guarnieri of IT security firm Rapid7
Italy's Hacking Team is like most any software company: worried about market demand, creating desirable features, and not being too buggy. But their product, called "DaVinci," is something no one ever wants to find on their computer.
"They sell software that helps people break into people's computers and spy on them," explains Morgan Marquis-Boire, a researcher with University of Toronto's Citizen Lab.
Hacking Team develops targeted malware for use by nation-states.