This SlideShowPro photo gallery requires the Flash Player plugin and a web browser with JavaScript enabled.
Hover over the image for navigation and full screen controls
ESSAY CONTAINS EXPLICIT CONTENT
Maki Maki
Welcome 2 My Room
Internet is reachable by millions of people each second. They can communicate with each other, and sometimes very private things are told and shown on internet blogs through photos, videos, writings. Although initially it was not intentioned, this is what I experienced with this series called "Welcome 2 My Room".
Usually, to take a photograph, you have to be physically in front of the person you want to shoot with your camera. It all changed on the internet with chats, webcams and other ways to meet virtually the image of people on the screen of your computer. In this photo work I experienced a new way to take photographs by taking, with an analog polaroid camera, portraits on my computer screen, chatting live with sex workers through their webcams.
The starting point of this series of photo portraits was the discovery of a website in the Philippines. A peep show with chat and webcam. Girls and boys working at home alone, or several persons together in so called "studios". Omnipresence of precarity. At that time they were more than 300, now there are twice as much…
Sometimes links are created, other times it's "just business". All those gazes, those stories intersecting, including mine…
I started taking pictures of them with my old polaroid camera on my computer screen. I used to shoot people I meet, so why not do it by computer screen interposed. Sometimes the exchanges and discussions are intense. Laying bare the feelings, the lives, the bodies… Sincerity encounters with cunning. But of course there's the money. They will do anything to make you pay. But sometimes on the spot of our conversations, emotion overwhelms… Tears of blood…
Finally thousands of polaroid snapshots (and also some black and white roll films) were taken in my bedroom in front of my computer screen during the highlights of our conversations or private shows…Trying to give a face to sex… As always image rule as a unique weapon… We play with it, we come with it …
Bio
Born and living in Marseille (France) since 1964.
He studied photography at the beginning of the 80s and is into photography since then. In 2000 he turns towards a more experimental and intimate photography.
He's participated in solo and group photo exhibitions in Europe and Japan, and been published in exhibition catalogs, record covers, art magazines, books…
Actually he's working on a series about Japan called "Japan Somewhere". Some photos of this series will be published in December 2012 inside the photobook "MONO" about contemporary black and white photographers, edited by Gommabooks together with other photographers such as Antoine d'Agata, Daido Moriyama, Anders Petersen, Roger Ballen, Trent Parke…
Since 2007 he is founding member of the Collective of European photographers SMOKE.
In 2010 he created Média Immédiat Publishing, a book collection actually composed of 9 mini photobooks including photographers like Morten Andersen, Ed Templeton, Onaka Koji, Jukka Onnela, Daisuke Ichiba.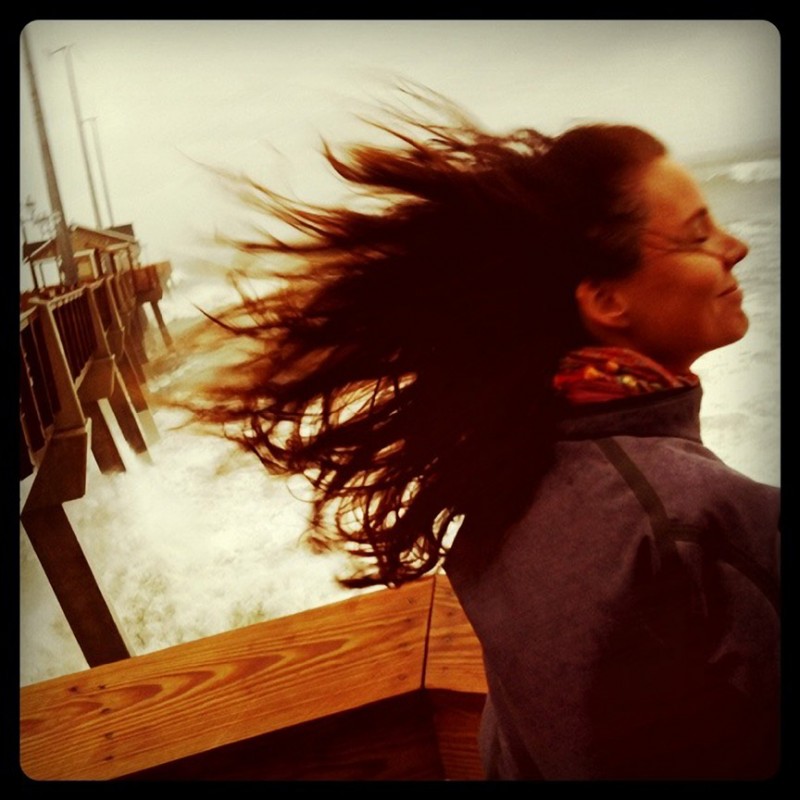 yes, Bob Dylan had it right..answers for life tend not to be empirical but rather instinctive gut level decisions based on the moment and circumstance…we TRY to have rules to follow, methods, reason, and sage advice…any of that really work for you? most likely instinctive decisions  seem to play the largest role for most of us…things seem to either go good or bad based as much on the alignment of the moon and stars as on any reasonable "planning"…there is no doubt that man has always tried to "stack the deck" in favor of good outcomes,  and surely this is a noble effort, but i think we all know that fate, whatever that is, has center stage…whatever actually happens can be justified or vilified by any number of philosophies, religions, political beliefs, and/or coins tossed into the fountain…
those of us who rode out hurricane Irene on the coast of North Carolina indeed did have the feeling that we had cast our fate to the wind…yes, we followed all the rules(well, except the "rule" to evacuate)….boarded up our homes, stocked up with food and water , extra candles and flashlights, and then just waited…and waited..and listened ..and felt….and finally became a part of the power of nature…a spectacular and most beautiful power…a power that was actually only destructive for those who had homes built in the known path of hurricanes..those of us who live here take our chances..this cost some their lives, others their homes…
yet all KNEW the worst could happen…intellectually likely to happen in fact…they just hoped and/or prayed it would not happen…Billy and Sandra Stinson are friends on my street and i suppose now ex-neighbors for they surely will not be allowed by town rules to build another vacation home out over the water where they were..their house was totally destroyed by a fast moving wall of water…last year i  photographed Billy and Sandra in their moments of best family joys  in their home and now also  of greatest despair,  but i will not publish this last moment without their permission on Burn , or  in National Geographic where my assignment is indeed right now the Outer Banks..maybe by next spring when my story is due in NatGeo will i seek to publish, for storms are indeed part of the story…but now my role is friend and neighbor more than journalist….the picture i took for  FB and Twitter of Billy and the destroyed house is not the picture to which i refer…
Michelle Madden Smith, above, lives just a few hundred yards from the Stinsons who lost it all…Michelle, who runs my workshop program and my son Bryan's partner in life, also rode out the storm, but with a happier fate….here shown in 75mph winds in Nags Head….a joyful moment amongst tragic moments for others and part of a 10 picture series i did publish on FB and soon to be part of a new book….in any case, i have ridden out many hurricanes in my life and IF you are not in a vulnerable position from flooding or wind damage, then it is  truly one of the most dramatic living experiences one can have…so, exhilarating for some, and a tragedy for others….
indeed Mr. Dylan, the answer my friend is blowin in the wind, the answer is blowin in the wind…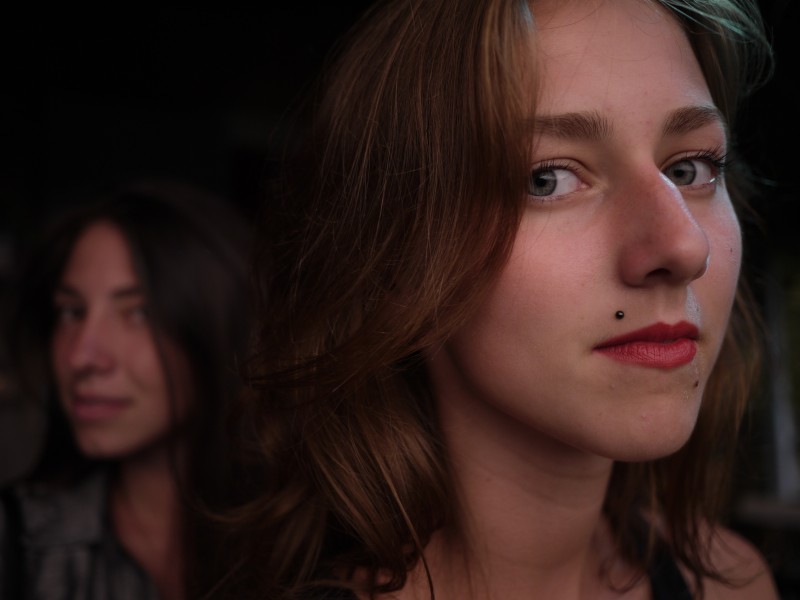 Dasha wants to see California. Los Angeles specifically. She knows L.A. from the movies. New York  police car chases a la television shows she wants to see as well. In the meantime, she and a few hundred other Ukrainians are biding their time on the Carolina coast filling in all sorts of jobs. Dasha and her friend Katya work at a miniature golf course. Galaxy Golf. A golf course where you might immediately look around to see if Martin Parr is indeed doing a book on it. Has crossed my mind too. Classic kitsch.
I have spent the last three days photographing the Ukrainian community that paradoxically lives here side by side  in the land of rednecks and tourists and fishermen and construction workers and surfers. Most return to the Ukraine after a three month summer stint, but some have married and raised families with the local crowd. However, Dasha and Katya see themselves raising their families in Kiev.
The Carolina shore and L.A. and New York are simply passing fancies. A growing up adventure and a first time, maybe last time, flirtation with America. My best pictures of these women and men mixing in the local environment must be saved for my upcoming essay on this coast for NatGeo and book following, yet I can never resist simple portraiture just because, well, I just like to do it.
Summer jobs. The best of times, and maybe the worst of times. How about you…Ever now fantasize your best summer job?