The unfortunate decline of backwards compatibility on the current generation consoles has been mitigated somewhat by the rise of the HD remaster - the chance to revisit select gaming classics from years gone by, revitalised by the embarrassment of raw power on tap from the Xbox 360 and PlayStation 3. High definition resolutions, enhanced artwork, improved audio, smoother frame-rates, stereoscopic 3D support... a good HD conversion sees the original game being handled with respect in its transition to more powerful hardware, accepting that sometimes a 720p facelift alone isn't enough, and that without care and attention, can actually diminish the impact of titles designed for the low-res CRT era.
Probably the best example in recent times of HD remastering "done right" is Just Add Water's conversion of the vintage 2005 Xbox exclusive, Oddworld: Stranger's Wrath. A beloved classic from a well-regarded developer that shut-up shop somewhat prematurely, the PS3 game sees all aspects of the original classic restored and upgraded, based in no small part on the original assets, designs and concept work created by Oddworld Inhabitants themselves so long ago.
In this special Digital Foundry interview, we talk with Just Add Water CEO Stewart Gilray and technical director Steven Caslin. We chart the origins of the deal to bring back the Oddworld games, the team's approach to the HD remastering process, the assets they had available to work with in reconstructing Stranger's Wrath, and the PS3-specific technical enhancements made to the game - many of which are scheduled to be rolled back into the existing PC game in a forthcoming patch. And we also find out the trials and tribulations JAW has endured in trying to get what was originally an Xbox exclusive published on the 360...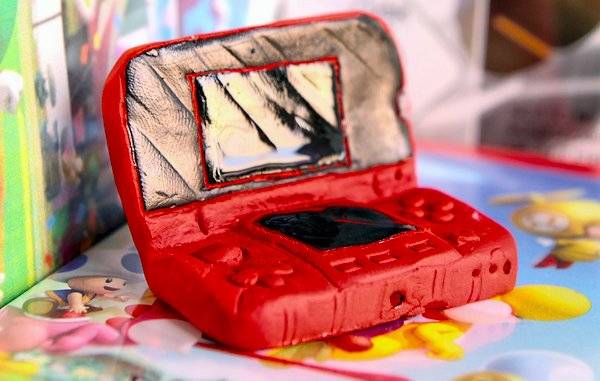 John from the Free Software Foundation sez,
From reading the Nintendo 3DS Terms of Service, one could be forgiven for thinking that Nintendo is exiting the video game console business and entering the brick-making business.
The 3DS Terms are a perfect storm of 1) Updates will happen automatically without your specific permission any time the device connects to wifi 2) The device will constantly try to connect to wifi 3) Updates will specifically disable devices found to have modified software or unauthorized peripherals.
On top of that, Nintendo claims a license to photos and other user-generated material on the devices -- and those things are also automatically uploaded, along with user location data gleaned from wifi network proximity.
DRM prevents users from disabling any of these antifeatures, which is why DefectiveByDesign.org has taken an interest, encouraging people to send cardboard bricks to Nintendo. In the wake of all the Sony PS3 news, is this really the direction Nintendo wants to take things?
It gets better: Nintendo claims a perpetual, worldwide license to the photos and videos you take with your camera!
Nintendo 3DS Targeted in Anti-DRM Campaign
(Thanks, John!)
(Image: Fimo Nintendo 3DS, a Creative Commons Attribution (2.0) image from hansel5569's photostream)