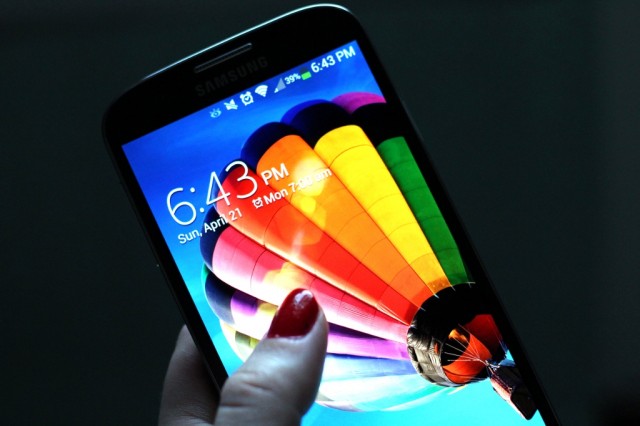 The Galaxy S 4's display is a sizable step forward for PenTile AMOLED, according to DisplayMate's Raymond Soneira.
Florence Ion
We've already given you our subjective impressions of Samsung's Galaxy S 4 and its 1080p AMOLED display, but for those of you who hunger for quantitative data, Dr. Raymond Soneira of DisplayMate has given the phone an in-depth shakedown. Soneira compares the screen's brightness, contrast, color gamut, and power consumption to both the Galaxy S III (which also uses an AMOLED display) and the IPS panel in the iPhone 5. What he found was that Samsung's AMOLED technology is still fighting against some of its inherent weaknesses, but it has made great strides forward even since the Galaxy S III was released last year.
To recap: both the S III and S 4 use PenTile AMOLED screens, which use a slightly different pixel arrangement than traditional LCD screens. A pixel in a standard LCD panel has one red, one green, and one blue stripe; PenTile uses alternating red-green-blue-green subpixels, taking advantage of the eye's sensitivity to green to display the same image using fewer total subpixels. These screens cost less to manufacture but can have issues with color accuracy and text crispness. The backlight for each type of display is also different—white LEDs behind the iPhone's display shine through the red, green, and blue subpixels to create an image, while the AMOLED subpixels are self-lit. This has implications for brightness, contrast, and power consumption.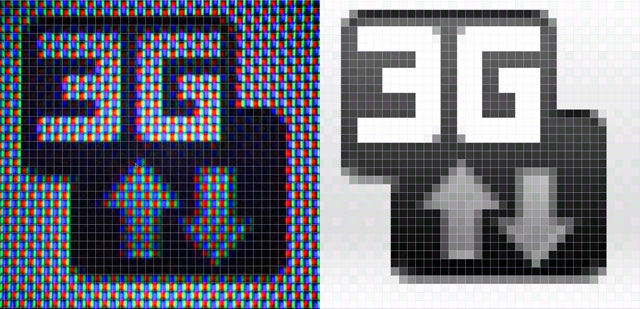 A close-up shot of PenTile AMOLED in the Nexus One, when the tech was much less mature. Luke Hutchinson
We'll try to boil Soneira's findings down to their essence. One of the S 4's benefits over its predecessor is (obviously) its pixel density, which at 441 ppi is considerably higher than either its predecessor or the iPhone 5. Soneira says that this helps it to overcome the imbalance between PenTile's green subpixels and its less numerous red and blue ones, which all but banishes PenTile's "fuzzy text" issues:
Read 5 remaining paragraphs | Comments